How to Be Your Best at Networking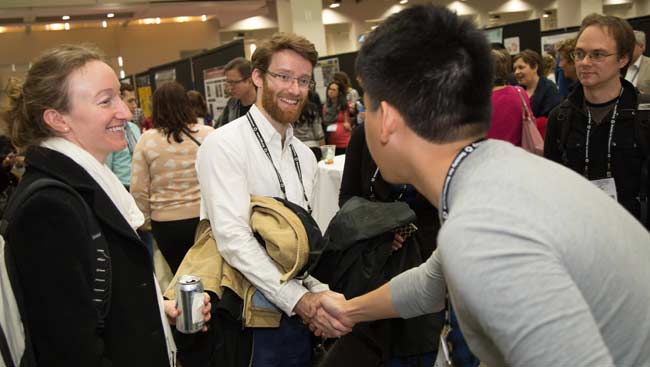 This resource was featured in the NeuroJobs Career Center. Visit today to search the world's largest source of neuroscience opportunities.
Networking is crucial to establishing and growing in your career. Whether you plan to work in academia your entire career or switch paths and work beyond the bench, your network is vital. Check out these tips for building the best network:
Present your research via oral presentations and poster sessions at conferences and meetings, including SfN's annual meeting.
Exchange contact info and follow up. Keep in contact with acquaintances and form collaborations.
Create networking-friendly atmospheres where meeting and greeting is encouraged and the environment is conducive to casual interactions.
Be courageous and find new people to meet at conferences. Move outside the circle of people you already know.
Be resilient in the face of "rejection."
Network outside of your own lab or subfield.
Treat networking as part of your career.
Make an effort to get to know people, not just the science. Ask people about themselves and their work to make a more lasting connection.
Network in a variety of ways including with mixed age groups, within your own peer group, and do some gender-specific networking.
Come up with ways to practice if you're uncomfortable, including role-playing and just saying hello to people you do not know. Have a couple questions prepared to ask new acquaintances if the conversation stalls.
Networking doesn't have to be about meeting "big names," but about connecting with the correct people for you.
Speak up. Share your ideas and promote yourself.
Take all opportunities at meetings and conferences to meet as many people as possible.
Adapted from the Celebration of Women in Neuroscience discussion, "Top Five Priorities to Get the Most out of Mentoring and Networking."