Sports-Related Brain Injuries and Their Ethical, Social, and Neuroscience Considerations
Repeated concussions and other sports-related brain injuries have been recently thrust into the center of public attention. This forum looks at several aspects of this issue from the science of concussions through athletes' perspectives on the competitive system that can put young athletes at risk of injury. Panelists raise questions about whether society can reconcile its insatiable appetite for competition with safety owed to those who risk being harmed by them.
For more like this, check out the 2014 Social Issues Roundtable, The Neuroscience of Gaming.
Speakers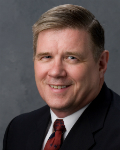 Dan Gould, PhD
Dan Gould is the director of the Institute for the Study of Youth Sports and a professor of kinesiology at Michigan State University. He focuses his efforts on achieving the institute's mission which is to provide leadership, scholarship and outreach that transforms youth sports in ways that maximize the beneficial physical, psychological and social effects of participation for children. Gould has over 200 scholarly publications and has been invited to speak on sport psychology topics in over 30 countries.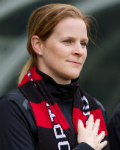 Cindy P. Cone
Cindy P. Cone is the former head coach for Portland Thorns FC in the National Women's Soccer League, and a retired American professional soccer player and two-time Olympic Gold medalist.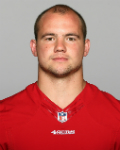 Chris Borland
Chris Borland is a former American football linebacker who played for the San Francisco 49ers of the National Football League (NFL). He played college football at Wisconsin, and was drafted by the 49ers in the third round of the 2014 NFL Draft.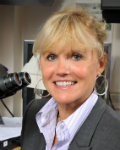 Ann McKee, PhD
Ann McKee is a professor of neurology and pathology at Boston University, chief neuropathologist at the Boston VA Medical Centers, and also serves as the director of the Chronic Traumatic Encephalopathy (CTE) Program and Neuropathology Core of the BU Alzheimer's Disease Center. Her research focuses on long-term consequences of repetitive head injury from contact sports and military service, including CTE.