The Neuroscience of Gaming
Video games are almost as divisive as they are ubiquitous. While some claim they make people antisocial and inactive, others argue that video games could be the next frontier of education and healthcare.
Jonathan Moreno, an ethics and philosophy professor at the University of Pennsylvania, moderates the Social Issues Roundtable, "The Neuroscience of Gaming," at Neuroscience 2014. Speakers from a variety of disciplines address these claims through their recent research. As video games begin to be applied in the health sciences, neuroscientists need to be aware of the potential health benefits and risks of this technology.
Speakers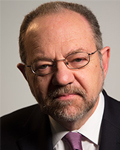 Jonathan D. Moreno, PhD
Jonathan Moreno is a Penn Integrates Knowledge professor at the University of Pennsylvania, holding the David and Lyn Silfen chair. He is a professor of medical ethics and health policy, history and sociology of science, and philosophy. Moreno is also a senior fellow at the Center for American Progress in Washington, DC.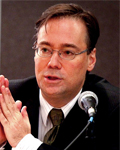 Dan Greenberg
Daniel Greenberg is a game development consultant and the president of Media Rez, a Washington DC-based technology company producing mobile and social apps for behavior change. He has more than 20 years of experience in game development, from game writing and designing to programming and producing. He has developed games for licenses like "The Lord of the Rings," "Star Wars," and "Star Trek." Greenberg lectures about games, technology, and behavior change and has written more than 200 articles on technology for The Washington Post.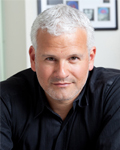 Adam Gazzaley, MD, PhD
Adam Gazzaley is the founding director of the Neuroscience Imaging Center at the University of California in San Francisco, an associate professor in neurology, physiology, and psychiatry, and principal investigator of a cognitive neuroscience laboratory. His laboratory studies neural mechanisms of perception, attention, and memory, with an emphasis on the impact of distraction and multitasking on these abilities. Gazzaley's research has expanded the understanding of alterations in the aging brain that lead to cognitive decline.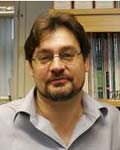 Mark Griffiths, PhD
Mark Griffiths is a professor at the College of Business Law & Social Sciences at Nottingham Trent University. He is a chartered psychologist and director of the International Gaming Research Unit. His main interests are in the areas of abnormal, social, and health psychology with particular emphasis on behavioral addictions (e.g., gambling addiction, videogame addiction, Internet addiction, and exercise addiction), cyberpsychology, and the psychology of sexual behavior. Griffiths is also a gaming consultant and works with the gaming industry to promote responsible gambling, social responsibility, harm minimization, and player protection. He is also a freelance journalist and writes for many national and international newspapers and magazines.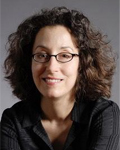 Martha Farah, PhD
Martha Farah is the Walter H. Annenberg Professor of natural sciences and director of the Center for Neuroscience and Society at the University of Pennsylvania. Her specific research areas include cognitive, social, and developmental neuroscience, especially the effects of socioeconomic status on brain development, and neuroethics. Farah earned her PhD in experimental psychology from Harvard University.