Expanding Chapter Horizons: Connecting Local and International Communities
Interest in neuroscience is increasing across the world. Chapters can play a prime role in connecting people who are interested with the field. Hear SfN chapter leaders from Texas, Michigan, and Maine discuss their experiences developing local and international connections. For more information about SfN chapters and how to get involved, visit SfN.org.
Speakers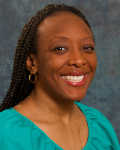 Tanea Reed, PhD
Tanea Reed is an associate professor of biochemistry at Eastern Kentucky University, where she serves as a research mentor for undergraduate and graduate students. Her research focuses on post injury treatments for moderate traumatic brain injury, and she was recently awarded an area enrichment award from the National Institutes of Health.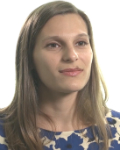 Julia Gerson
Julia Gerson is a doctoral student at The University of Texas Medical Branch at Galveston. Her Galveston chapter won SfN's 2015 Chapter-of-the-Year Award.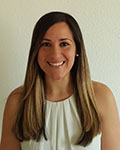 Alexandra Colón-Rodriguez, PhD
Alexandra Colón-Rodriguez is a postdoctoral fellow at the University of California, Davis. Currently, her postdoctoral research in Megan Dennis' lab is using zebrafish as a model to characterize epilepsy and autism spectrum disorder candidate genes that are involved in synaptic function. She holds a dual major PhD in comparative medicine and integrative biology, and environmental Toxicology, from Michigan State University. She obtained her Bachelor's degree in microbiology from Universidad del Este-Carolina, Puerto Rico. Colón-Rodriguez's graduate research in the lab of William Atchison focused on understanding the toxicity of methylmercury, an environmental neurotoxicant, on spinal cord motor neurons.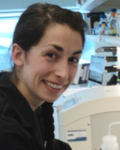 Chelsea Tiernan, PhD
Chelsea Tiernan is a postdoctoral fellow in the department of translational science and molecular medicine at Michigan State University. Her current research projects investigate the Alzheimer's disease–associated protein tau, and how truncation or phosphorylation events influence the aggregation and toxicity of tau.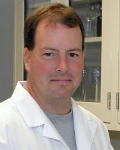 Edward Bilsky, PhD
Edward Bilsky is a professor of pharmacology and the founding director of the Center of Excellence in Neuroscience at the University of New England. Bilsky's laboratory conducts translational research in the areas of pain, addiction, and other neurological disorders. Bilsky is also the co-founder of a small biotechnology company, Aiko Pharmaceuticals, that is developing a unique class of opioid antagonists for the management of opioid-mediated side effects.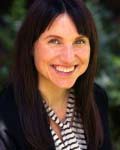 Laura Colgin, PhD
Lauren Colgin's work uses multisite tetrode recordings from behaving animals to investigate how brain rhythms affect memory operations, particularly in the hippocampus and entorhinal cortex. The main goals of her work is to understand the functional significance of the different types of rhythms within the entorhinal-hippocampal network and to uncover their underlying mechanisms. Understanding the relationship between brain rhythms and behavior, and determining which circuits are involved, is expected to provide novel insights into diseases associated with aberrant rhythmic activity, such as schizophrenia, autism, and Alzheimer's disease.