Scientific Storytelling: How to Win Hearts and Minds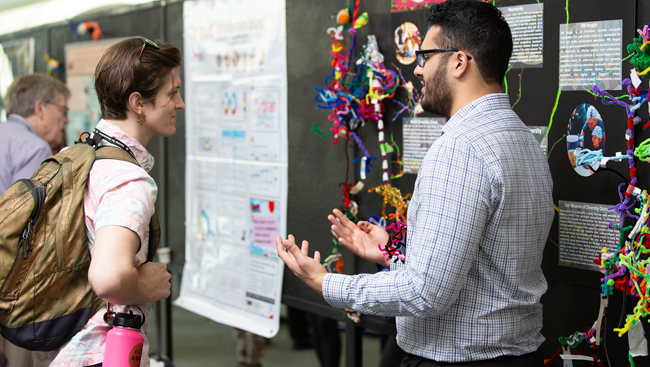 The following describes the second storytelling minisymposium at SfN's annual meeting. The session will be held at every annual meeting going forward, bringing together neuroscientific discovery, science reporting, and personal storytelling through lectures and personal stories. Neuroscientists will understand how to engage the public creatively and effectively and come away with tangible strategies for sharing their passion for science using their imagination and emotions.
When she was younger, Jean Mary Zarate played the violin well and hoped to attend a music program for youth at Juilliard, the prestigious music conservatory. However, as the daughter of two medical professionals who moved from the Philippines to the United States, she chose to pursue a career in science.
Still, Zarate couldn't ignore her love of music. As an undergraduate neuroscience major, she planned to become a neurosurgeon, but after dropping out of a premed program to commit more time to teaching music, she realized that career path wasn't for her. Research allowed her to study the relationship between music and the brain, and she devoted herself to it.
Now a Nature Neuroscience senior editor, Zarate has accepted she has two passions — neuroscience and music — and she finds ways to combine them.
Access to the full article is available to SfN members.
Neuronline is a benefit of SfN membership. Renew your membership now to make sure you don't lose access.