Intersections Between Brain and Immune System in Health and Disease
This Short Course from Neuroscience 2017 discusses the mediators, mechanisms, and functional implications of neural-immune crosstalk in health and disease. Researchers highlight new tools and approaches with which to study and model neural-immune signaling in different contexts, including human disease.
Topics covered include: interactions between the brain and the periphery, reactive gliosis and glymphatic-lymphatic connections, microglia function and dysfunction, microbiome and gut-brain axis, and immune mechanisms of synapse loss in development and disease.
Speakers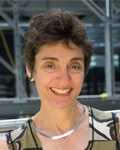 Carla J. Shatz, PhD
Carla J. Shatz is Sapp Family Provostial Professor of biology and neurobiology at Stanford University and David Starr Jordan Director of Bio-X, Stanford University's pioneering interdisciplinary biosciences program. Her research interests focus on illuminating mechanisms of the dynamic interplay between genes and environment that sculpts brain circuits. Her many honors include election to the National Academy of Sciences and Royal Society of London. She received the Gruber Neuroscience Prize in 2015, and the Kavli Prize in Neuroscience in 2016 for discovery of mechanisms that allow experience and neural activity to remodel brain circuits. She earned her BA in chemistry from Radcliffe College, MPhil in physiology from the University College London, and her PhD in neurobiology from Harvard Medical School.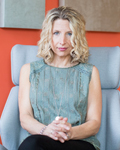 Beth Stevens, PhD
Beth Stevens is an associate professor at Harvard Medical School, in the FM Kirby Neurobiology Center at Boston Children's Hospital. Her research focuses on the mechanisms regulating the disappearance of synapses by focusing on how immune-related molecules mediate this process. Through her most recent work, she seeks to uncover the role that microglial cells, the immune cells of the central nervous system, and their connectivity play in neurodevelopmental and neuropsychiatric disorders. She and her team identified how microglia affect synaptic pruning, a critical developmental process of cutting back on synapses, problems with which are hypothesized to contribute to developmental disorders such as schizophrenia and autism. In addition, her work is providing novel insight into the mechanisms by which microglia contribute to synaptic and cognitive dysfunction in neurodegenerative diseases, including Alzheimer's, that could lead to new therapies and biomarkers. Stevens was named a MacArthur Fellow in 2015 and shared the National Alliance on Mental Illness (NAMI) Research Award with Steven McCarrolla and Michal Carroll in 2016. She is a member of the Broad Institute and the Stanley Center for Neuropsychiatric Research.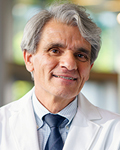 Stephen L. Hauser, MD
Stephen L. Hauser is the Robert A. Fishman Distinguished Professor of Neurology and director of the Weill Institute for Neurosciences at the University of California, San Francisco (UCSF). His research has advanced our understanding of the genetic basis, immune mechanisms, and treatment of multiple sclerosis. Hauser is a fellow of the American Academy of Arts and Sciences and the American Academy of Physicians, and is a member of the National Academy of Medicine. He previously served as chairman of the Department of Neurology at UCSF, president of the Medical Staff at UCSF, editor-in-chief of Annals of Neurology, president of the American Neurological Association. He has received numerous awards and honors for his work, including the Jacob Javits Neuroscience Investigator Award, the John Dystel Prize and the Charcot Award for Multiple Sclerosis Research, and the 2017 Taubman Prize for Excellence in Translational Medical Research. Hauser earned his undergraduate degree from the Massachusetts Institute of Technology and his MD from Harvard Medical School. He trained in internal medicine at the New York Hospital–Cornell Medical Center, in neurology at the Massachusetts General Hospital (MGH), and in immunology at Harvard Medical School and the Institute Pasteur in Paris, France.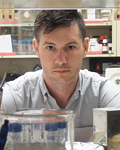 Shane Liddelow, PhD
Shane Liddelow is a principal investigator at New York University Langone Health's Neuroscience Institute. His research focuses on the role that reactive astrocytes play in the initiation and progression of a range of neurodegenerative diseases. Liddelow earned hi BS in biomedical science and his PhD in pharmacology from the University of Melbourne and completed his postdoctoral training at Stanford University.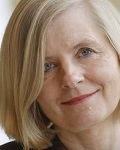 Maiken Nedergaard, MD, DMSc
Maiken Nedergaard is a professor of glial cell biology at the Center for Neuroscience at the University of Copenhagen and Dean's Professor and co-director of the Center for Translational Neuromedicine at the University of Rochester Medical Center (URMC). Her multiple interests range from basic research on neuron-glia interactions to their role in aging, small vessel disease, seizure disorders and cerebral blood flow. Her group has recently described the glymphatic system, a brain equivalent of the lymphatic system within which cerebrospinal fluid diffuses rapidly and mixes with interstitial fluids, thereby filtering metabolic byproducts that accumulate due to neuronal activity. Nedergaard is an elected member of the Royal Danish Academy of Sciences and Letters, Royal Academy of Pharmacy of Spain, and Academia Europaea. She has received the Newcomb Cleveland Prize from AAAS and the Alzheimer Prize in Denmark. She earned her MD and DMSc from the University of Copenhagen and completed her postdoctoral training at Cornell University Medical School and the University of Copenhagen.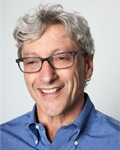 Dan Littman, MD, PhD
Dan Littman is the Helen L. and Martin S. Kimmel Professor of molecular immunology in the department of pathology and a professor of microbiology at New York University. Littman is also an investigator at the Howard Hughes Medical Institute. His laboratory applies molecular and genetics tools to study how T lymphocytes develop and participate in inflammation and how the microbiota influence immune system homeostasis at mucosal surfaces. Littman earned his MD and PhD from Washington University.