Considerations for Translational Research Jobs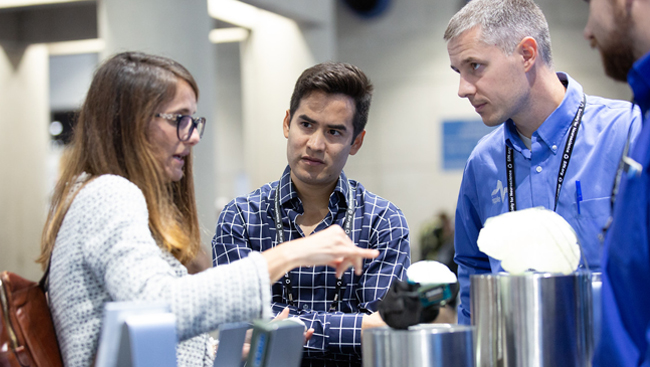 This resource was featured in the NeuroJobs Career Center. Visit today to search the world's largest source of neuroscience opportunities.
Yasemin Gürsoy-Özdemir leads the neuroscience graduate program at Koç University in Istanbul, Turkey. This program seeks to increase innovative translational research. In this interview, she offers insight into key skills for a translational research career and how studying abroad and working with global collaborators can enrich your training.
What was your training path?
I started my education at Hacettepe University, Faculty of Medicine. After I got my degree, I entered the residency program in neurology. At that time, I realized doing the clinical work was not enough, as I wanted to understand the mechanisms underlying the neurological diseases.
There was a neuroscience PhD program at Hacettepe University, so I enrolled. After finishing my PhD education, I went to Massachusetts General Hospital to do my postdoctoral studies. I stayed for two and a half years, after which I returned to Turkey and worked at my previous university.
Four years ago, I moved to Koç University, in Istanbul. Currently I'm the director of the neuroscience PhD program, as well as the director of the Graduate School of Health Sciences.
How do you balance basic and translational research at your university?
We want to be a center of excellence for neuroscience. Our university brings together neuroscientists from clinical and basic science backgrounds, as well as engineers. This is a good environment for the translation of basic research to medicine because basic scientists can work with clinicians. We have a significant number of faculty members working on the neuroscience area. This is another huge opportunity. We do a lot of collaborations.
Engineers also want to know how the brain works. They are eager to apply this knowledge to new technology development strategies. For example, they're working on artificial intelligence systems.
In addition, we cannot separate basic science from clinical science. They're intercorrelated. Our students mostly come from basic science backgrounds, like molecular biology. They start on the basic side of research for one or two years of their PhD, but at the end, they go to the translational side to develop new treatment options for diseases.
What should trainees consider when deciding whether to pursue basic, translational, or clinical research?
It's a discovery process. The kind of research you do may change over time. For example, you may start in basic science and suddenly find something interesting. At that time, you and your adviser may decide to apply what you've learned to a particular disease.
Students should share what they want to do after their PhD program with their advisers so they can help tailor the PhD pathway according to their needs. The relationship between the trainee and his or her PI is incredibly important. For example, if a PhD student wants to work in an academic area in the future, then we may work on mostly grant writing, grant finding, and working in the multicultural environment.
What skills do trainees need to develop in graduate school to excel, especially in translational research?
The most important skill I want my students to develop is the ability to follow what's going on all over the world in their subject. For translational research it's also important to know about other subjects, such as technology and medicine. By gaining broad knowledge, you can combine what you know with your research skills and make groundbreaking discoveries.
While doing translational research, you work in multidisciplinary, collaborative teams and meet with patients, engineers, and drug and device companies. This means you'll need good communication and negotiation skills.
Trainees should also learn to observe diseases for finding important problems about that specific disease and ask the correct questions to solve them. The next step is learning how to design experiments that will help you find the answers to your questions.
Writing grants and looking for international funding are also important. Trainees have to learn where and how to find grants, as well as how to write proposals.
You've trained in different countries and encourage your students to do the same. How can establishing global connections benefit research?
My experiences abroad had a significant impact on my career and research outlook. I was surprised when I came to Harvard and saw labs are doing research just like us in Turkey. Before my postdoc experience, I thought they had many more facilities and a lot of people working on the subject. I also saw they used some different approaches that enabled them to collect data more quickly, compared to labs in Turkey. It broadened my perspective and helped me realize it's possible to do the same in my country.
I also met a lot of people from different countries, with whom I now collaborate. So, it provided a network. That helped me feel like I am part of the scientific community.
A network is important because it's impossible to do everything by yourself. You need collaborations. You cannot learn everything, and you cannot be an expert in every subject.
I fully support my PhD students who want to do postdoctoral studies abroad. I'm able to draw on my global network to help them find positions as postdocs and write grants with my former colleagues, most of whom are now their PIs.
What last advice do you have for trainees trying to find their research focus?
Try different areas, not just one fixed pathway. PhD students should study abroad and see the world. If you are struggling with a technique or problem, it becomes important to have global collaborators. Science is now an open environment, all around the world. Knowing another country's research environment and people is enriching.
Learn more about translational research careers and collaboration opportunities in the pharmaceutical industry.
Speaker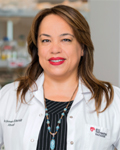 Yasemin Gürsoy-Özdemir, MD, PhD
Yasemin Gürsoy-Özdemir is the coordinator of the neuroscience PhD program and director of the Graduate School of Health Sciences at Koç University in Istanbul, Turkey. She earned her degrees in neurology and neuroscience at Hacettepe University, Faculty of Medicine and completed postdoctoral research at Harvard Medical School. Prior to joining the faculty of Koç University School of Medicine in 2014, she taught at Hacettepe University for 10 years. She studies the role of pericytes in neurological diseases and cerebral blood flow, the role of different matrix environments in neuron culture formation, targeted drug delivery systems to the brain, and experimental modeling of neurological diseases.