How Smart Collaboration Can Move the Field and Society Forward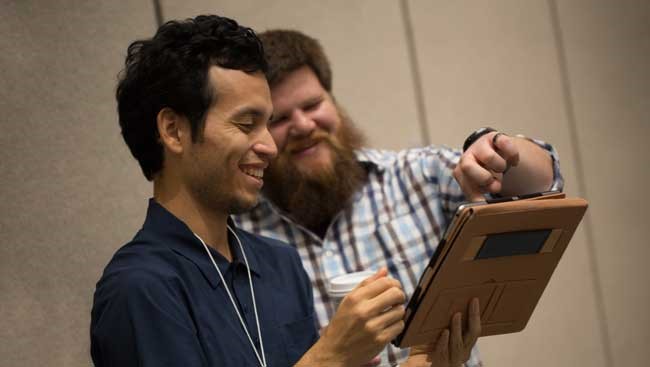 As Charles Yokoyama was a bench scientist and senior editor at Neuron before taking on his current roles in global communication, collaboration, and research development for the RIKEN Brain Science Institute. Yokoyama also serves as a member of SfN's Global Membership Committee and the BrainFacts.org Editorial Board. Drawing from his diverse, global experience, he explains why collaboration in neuroscience is so important to move society forward.
What are some of the important conversations taking place in the neuroscience field in Japan?
One of the most important conversations is the tension between local and global engagement. Japan has long been an island country with some degree of cultural and geographic isolation, so the way we can and should engage with the global community is an ongoing debate. How do we participate in and contribute to internationalization in a way that fits with the national priorities and culture?
That debate continues in the science community as well: How can we create a strong national science program that serves the country's needs while simultaneously engaging with global neuroscience?
Fortunately, there is progress being made to find this balance. Japan has a national brain project called Brain/MINDs, which studies the marmoset as a model system. At the same time, a lot of researchers are contacting the United States and Europe to work on The BRAIN Initiative or the Human Brain Project.
Why do you believe is it important to identify that balance and foster collaboration on a global scale?
Neuroscience, like many other life sciences, has recently reached a point where the most important scientific questions probably can't be solved by single labs working only under national support. With this shift, the global neuroscience research ecosphere is challenged to make coordinated changes and create attractive and sustainable next-generation research systems.
Science should not be an arms race.
I'd suggest a shift in philosophy to less competition and more collaboration on a global scale. In parallel, more training of intellectual interdependence can complement that of independence. Young trainees can think of themselves not only as researchers, but diplomats for their respective fields and nations.
What types of effective collaboration opportunities can researchers pursue?
There are many paths to creating connectedness in collaborations. One is through traditional bottom-up collaboration, which is done by studying a particular question in one's field, identifying the expertise or technology required to solve it, and recruiting personnel or finding labs to fill those gaps. It's a mutual collaboration based on complementary needs identified at later project stages, and it works well.
For example, our institute recently had a successful collaboration between a lipid chemist and a developmental neurobiologist. They realized they were studying the same lipid compound but in different contexts, so they decided to work together to study the role of this lipid in a developmental process called axon guidance. They identified that the lipid produced in the spinal cord could contribute to axon guidance, and could create a potential path to clinical regeneration after spinal cord injury.
There's also new models of collaboration based on variants of what is called team science, which have the potential to transform the way we do research. Researchers partner into various sized teams at the beginning of a project — not at a later stage — and decide on the question together, rather than having one group pick the question and the other provide support. This approach could complement current systems while overcoming some of their limitations in a variety of ways.
Ultimately, if as a community we emphasize collaboration over competition on key scientific questions, and create the infrastructure to address sustainability in research careers, education, and even in the way we document and annotate scientific advances, it could trigger a complete transformation of the research ecosystem and help to reduce inefficiencies and wasted resources in the current process.
Based on your various positions in the field, what excites you about the future of neuroscience?
I've always been inspired by the interface of science communication and research as it relates to the global growth and advocacy of neuroscience. About 50,000 years ago, the human race took what's called a great leap forward in cognitive evolution — essentially when the seeds of civilization started flourishing. The current scientific hypothesis about that time holds that there were certain changes in the brain that opened up new domains of human cognition and allowed humans to build civilization.
Fast forwarding to now, we have a bustling civilization but many threats, risks, and problems, such as war, poverty, migration, and global warming. We need to urgently solve these societal challenges if we are to survive as a human race, but we can't depend on our brains to change rapidly on an evolutionary scale like they did 50,000 years ago.
I believe that neuroscience can fill this gap.
Brain scientists working hard to understand the nature of human cognition and behavior can unlock some of the secrets that can help us solve society's problems. At the same time, if the neuroscience community can find solutions to collaborate more effectively on scientific problems, we can show nations and societies how they might approach global issues. I'm optimistic that neuroscience can be one of the bridges into the next stage of civilization and that we all have very important roles to play.
Speaker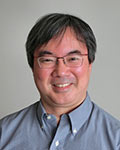 Charles Yokoyama, PhD
Charles Yokoyama is the director of research administration for the RIKEN Brain Science Institute. After starting his career researching the molecular basis of synaptic communication in the brain, he became senior editor for the research journal Neuron where he managed editorial and peer review. At RIKEN he oversees scientific development, global collaboration and communication, and teaches science writing.