Set a crisis management team – who can you reach out to at your institution? What players should be involved?

Share your research, and use of animal models with your members of Congress.

Provide public education on your research – teach others about your work, and promote locally – public schools, etc.

Have a prepared elevator speech ready – where you can explain your research and the value and necessity of animal models.

Open your lab to tours to ensure the research is open and available to those who are curious.
This event took place on January 19, 2022 and is not available on-demand.
Working with animals in your research comes with additional oversight, regulation, and the inherent risk of opposition. The Society for Neuroscience has many resources available to prepare for, defend against, and recover from animal rights activist efforts. The panel features researchers who have faced personal attacks and association leaders for biomedical research who will discuss how to best combat attacks, and generate institutional support, on animal research across biomedical sciences.
The goal of the panel is to engage researchers and invited experts in the field to share their personal stories about being victims of attacks from animal rights activist groups due to conducting animal research and the best ways to combat these attacks and generate institutional support in order to prevent them from happening again. It is expected that attendees will learn the impact these attacks have had on their fellow researchers and the best course of action their institutions can take to protect them from further harm.
Attack on biomedical researchers by animal rights activist groups have been on the rise due to their use of animals (including non-human primates) in their research. These attacks, some of which have affected SfN members, have ranged from threatening messages to attacks at personal residences leading researchers to halt their studies. It is not only critical that these researchers under attack receive support from the scientific community and relevant organizations, but also receive support from their affiliated institutions in order to prevent these attacks from happening again. It is crucial the public understands the facts surrounding the ethical use of animals in research and the value of using animals to conduct potentially life-saving research.
Disclaimer: if anyone is disruptive or exhibits inappropriate behavior, we have the right to remove them from the event.
This broadcast will be live and followed up with a written piece at a later date. The webinar will not be available on-demand.
Speakers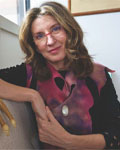 Kati Gothard, MD, PhD
Katalin (Kati) Gothard is a professor in the physiology and neurology departments at the University of Arizona College of Medicine where she also runs her own lab. She obtained her MD in Romania followed by postgraduate training in neurosurgery, and a PhD in neuroscience in the laboratory of Bruce L. McNaughton. She completed her postdoctoral work at UC Davis with David Amaral, before establishing her own lab in the College of Medicine at the University of Arizona. Her lab has pioneered aspects of neurophysiology during natural social behaviors focused mainly on the role of the primate amygdala in emotion and social behavior.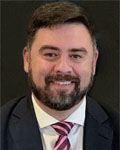 Matt Bailey
Matthew R. Bailey is the President of the National Association for Biomedical Research (NABR) and the Foundation for Biomedical Research (FBR). Bailey is a widely recognized government relations and communications expert with a concentration in science and technology issues. He has served as a Presidential Appointee in the Clinton Administration as a Congressional Liaison for the U.S. Secretary of Commerce, and as a Congressional Liaison for the National Institute for Standards and Technology (NIST) during the Bush Administration. His bi-partisan Capitol Hill experience includes time as a legislative aide for Senator Dale Bumpers (D-AR) and as a Congressional Fellow for Representative Connie Morella (R-MD) where he managed House Science Committee issues. Bailey regularly advises corporate and academic member institutions regarding crisis management and crisis communications issues related to animal rights targeting.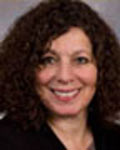 Sharon Juliano, PhD
Sharon L Juliano is a professor of anatomy, cell biology and genetics with a secondary appointment in neuroscience at Uniformed Services University of the Health Sciences. Juliano obtained her PhD at the University of Pennsylvania and completed a post-doctoral fellowship at the University of North Carolina. She is currently on the Executive Committee of the Society for Neuroscience in Africa (SONA). Her recent research studies the effect of traumatic brain injury on animals with a gyrencephalic cortex, which results in the abnormal expression of various forms of tau and behavioral disruptions.

Eric Nestler, MD, PhD
Eric J. Nestler is the Nash Family Professor of Neuroscience, director of the Friedman Brain Institute, and dean for academic and scientific affairs at the Icahn School of Medicine at Mount Sinai. The goal of his lab is to better understand the molecular mechanisms of addiction and depression in animal models. Nestler is past-president of SfN. Nestler completed his MD from Yale University School of Medicine; PhD from Yale University; internship in medicine and psychiatry at Mclean Hospital; and residency in psychiatry, fellowship in pharmacology, and fellowship in psychiatry at Yale University School of Medicine.
Who can attend this webinar? This webinar will be complimentary for SfN members and $15 for non-members. Join or renew your membership for complimentary access.
Will this webinar be available on-demand? No, this broadcast will be live and followed up with a written piece at a later date.
How do I access the conference on the live day? After registering, you will receive a confirmation email with the event link and the option to download calendar reminders.
What are the technology requirements for attending? This webinar will be hosted on Zoom Webinar. Instructions for joining and participating in a webinar can be found here.
Can I ask the presenters questions? Yes! You can submit any questions before the webinar through the registration form. During the webinar, you can submit questions through the Q&A box.
I have other questions not answered here. Email digitallearning@sfn.org with any other questions.
Review SfN's Code of Conduct, rules for virtual events in the Digital Learning Community Guidelines, and communications policies regarding dissemination of unpublished scientific data, listed below. SfN asks that conference attendees respect the sensitivity of information and data being presented that are not yet available to the public by following these guidelines:
Do not capture or publicly share details of any unpublished data presented.
If you are unsure whether data is unpublished, check with the presenter.
Respect presenters' wishes if they indicate that the information presented is not to be shared.
Webinar Refund Policy
What is the cancellation/refund policy for webinars?
If SfN changes fundamental details of the webinar (date, time, or speakers), non-member registrants may request a registration refund. To request a refund, please email digitallearning@sfn.org at least 48 hours before the event. Otherwise, refunds are not provided. All webinars are complimentary to SfN members.
SfN webinars can be watched on-demand if someone is unable to attend the live broadcast.