How to Craft Your Animal Research Elevator Pitch
Paula Clifford, executive director for Americans for Medical Progress (AMP), shares step-by-step advice to craft an elevator pitch. This will enable you to proactively and effectively communicate about your work with animals to various audiences.
Clifford leads AMP's advocacy efforts and educational program by providing accurate information and elevating the public's understanding and support for the humane, necessary, and valuable roles of animals in medicine. AMP recently launched Come See Our World to share stories demonstrating why animal research is important.
In the video, Clifford suggests that every scientist who works with animals needs an elevator speech, and she explains the three key elements. One, bring your audience into your story. Two, tell them who you are and what you do. Three, give your audience hope.
Clifford also emphasizes how you deliver your pitch can make a difference.
She suggests removing scientific words and phrases. "Once you get to a word where somebody doesn't know what it is, their mind goes on a little vacation, and they're not going to hear the rest of the words you're speaking," she continues.
Careful word choice overall is critical. "If you use words that don't objectify the animals, and you use words like 'study' instead of 'experiment,' that's going to help you have more effective communication," she shares.
Ultimately, "It's important the public hears and understands your story, because without it, funding is not going to be available. It's going to be harder to do your research because you won't have public support for your research," Clifford explains.
Speaker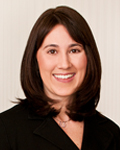 Paula Clifford, MA
Paula Clifford is the executive director for Americans for Medical Progress where she is leading national advocacy efforts. She is also a Pennsylvania Licensed Veterinary Technician and Certified by the American Association for Laboratory Animal Science as a Registered Laboratory Animal Technologist (LATG). She creates and implements several innovative programs designed to provide information to the public about biomedical research and the role of animals in advancing medicine and science. She previously served as a board member for States United for Biomedical Research (SUBR) where she played a key role in fostering collaborations among other biomedical research organizations to more effectively leverage resources, analyze trends and inform the public. Clifford earned her MA in training program evaluation for animal care and use from the University of Pennsylvania.