The Value of Animal Research and How to Increase Support
Watch this video with Chair of SfN's Committee on Animals in Research Peter Strick to know how to more effectively advocate for the importance of working with animal models. You'll also learn steps you can take to reframe public opinion of animal research, such as continuing to prioritize the well-being of animal subjects, increasing transparency, and partnering with advocacy groups. With increased public support for animal research, scientists can continue to develop treatments for brain diseases and disorders that are increasingly touching the lives of people across the world.
Speaker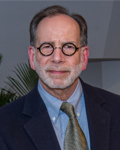 Peter Strick, PhD
Peter Strick is Thomas Detre Professor and chair of the department of neurobiology, and director of the Systems Neuroscience Institute at the University of Pittsburgh. He is also co-director of the Center for Neuroscience and founding scientific director of the University of Pittsburgh Brain Institute, which supports the community of basic neuroscientists at the university and stimulates high-risk, high-reward science in areas with potential to make a significant impact. He has served on many national and international committees, is a senior editor of Cerebral Cortex, and has been elected to the American Academy of Arts and Sciences and the National Academy of Sciences. His research focuses on the generation and control of voluntary movement by the motor areas of the cerebral cortex, the motor and cognitive functions of the basal ganglia and cerebellum, the neural basis for the mind-body connection, and unraveling the complex neural networks that comprise the central nervous system.