Training at the Intersection of Neuroscience and Different Disciplines

June 28, 2017
1:00 PM - 2:00 PM EDT
Interdisciplinary training between neuroscience and other fields is a growing trend, and dual-degree granting programs are just one of the ways institutions are exposing trainees to a comprehensive foundation of knowledge, research, and professional development.
This webinar will explore the goals, benefits, and other considerations of dual-degree programs in neuroscience and law, public policy, and engineering through case studies from the University of Wisconsin-Madison's Neuroscience & Public Policy Program (N&PP) and Stanford University's joint degree and cooperative programs. Learn from faculty and students currently involved in these training programs as they participate in a panel discussion and Q&A to explore the topics and answer your questions.
Whether you're a faculty member who is interested in hearing about how other programs approach interdisciplinary training, or an undergraduate or graduate student looking for information about what it's like to balance coursework, conduct research, and plan for your career in a dual-degree program, this webinar will be relevant to you.
Speakers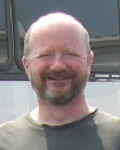 Simon Giszter, PhD
Simon Giszter is a professor in the department of neurobiology and anatomy at Drexel University College of Medicine, where his research focuses on spinal cord organization and the control of limb biomechanics. He has a joint appointment in the School of Biomedical Engineering and Health Systems at Drexel University. Previously, he worked in the lab of Emilio Bizzi at MIT as a postdoctoral researcher and research scientist. Giszter earned his PhD in neuroscience from the University of Oregon at the Institute of Neuroscience in the lab of Graham Hoyle.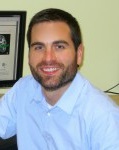 Michael Koenigs, PhD
Michael Koenigs is the director of the Neuroscience and Public Policy Program and an associate professor of psychiatry at the University of Wisconsin-Madison, where his research focuses on the brain circuits underlying emotion and social behavior. Previously, Koenigs worked in the lab of Jordan Grafman at NIH as a postdoctoral research fellow. He earned his PhD in neuroscience from the University of Iowa in the lab of Daniel Tranel. Koenigs speaks frequently on the intersection of the neurobiology of violence and the law and serves as the scientific advisor to the National Courts and Sciences Institute.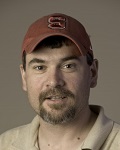 Anthony Ricci, PhD
Anthony Ricci is the Edward C. and Amy H. Sewall Professor II in the School of Medicine and professors of otolaryngology and molecular and cellular physiology at the Stanford University School of Medicine. His research focuses on the molecular mechanisms of mechanotransduction in auditory hair cells and how these hair cells communicate synaptically with the central nervous system. Previously, Ricci was an associate professor at the Neuroscience Center of Excellence at Louisiana State University's Health Sciences Center. He earned his PhD in neuroscience at Tulane University in the lab of Charles Norris and Paul Guth.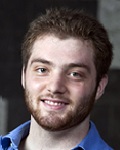 Carlton (C.P.) Frost, MPA
Carlton (C.P.) Frost, MPA, is a PhD candidate in the joint-degree Neuroscience and Public Policy Program at the University of Wisconsin-Madison (UW). Frost works in the lab of Heather Abercrombie, researching how the effects of stress hormones on emotional memory in depression vary by early life adversity and are mediated by altered neurobiology. As part of the coursework for his Master's in Public Affairs through UW's La Follette School, he worked with classmates on behalf of nonprofits and Wisconsin state agencies to evaluate mental health policy for underserved populations. He is also co-President and a communications specialist with Catalysts for Science Policy (CaSP), a UW-Madison graduate student group dedicated to educating early career scientists about science policy and preparing them to engage with the field. Frost received his BA in Neuroscience from Dartmouth College where he worked in the labs of Jeffrey Taube and Richard Granger.