Developing a 21st Century Neuroscience Workforce

May 11, 2017
1:00 PM - 2:00 AM EDT
How can neuroscience training programs adapt to evolving tools, technologies, career opportunities, and challenges to best prepare trainees for the future? This webcast will explore strategies to help you tackle this question for graduate and postdoctoral neuroscience training programs at your institutions.
After brief presentations, speakers will participate in a panel discussion on the importance and successful examples of these approaches:
Promoting transdisciplinary collaborative science
Offering strong professional development, in addition to scientific training, applicable to various career paths
Training on computational and quantitative skills
Enhancing diversity in the neuroscience workforce to include more underrepresented groups
This conversation follows up on the 2014 National Academies' workshop, Defining the Expertise Needed for the 21st Century Neuroscience Workforce, and the 2016 Neuron Perspective, Neuroscience Training for the 21st Century.
Speakers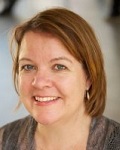 Katja Brose, PhD
Katja Brose, PhD, is the inaugural science program officer at the Chan-Zuckerberg Science Initiative, where she contributes to the Initiative's ambitious mission of accelerating basic science research to cure, prevent, or manage all diseases by the end of the 21st century. Previously, Brose served as the executive editor of the neuroscience portfolio at Cell Press and editor of Neuron where she represented the journal within the scientific community and was responsible for all aspects of the journal's management, operations, and strategic vision. Brose earned her PhD in biochemistry from the University of California, San Francisco, researching on axon guidance mechanisms in the developing spinal cord. She speaks frequently on topics related to scientific communication and the future of neuroscience research and training. Brose is a member of SfN's Neuroscience Training Committee.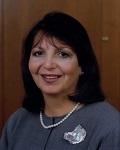 Huda Akil, PhD
Huda Akil is the Gardner Quarton Distinguished University Professor of Neuroscience and Psychiatry and co-Director of the Molecular AND Behavioral Neuroscience Institute (MBNI) at the University of Michigan. Akil, with Stanley J. Watson and their colleagues, have made seminal contributions to the understanding of the brain biology of emotions, including pain, stress, anxiety and substance abuse. Her current research investigates the genetic and neural mechanisms underlying addiction and mood disorders. Akil and her collaborators provided the first physiological evidence for a role of endorphins in the brain, and showed that endorphins are activated by stress and cause pain inhibition. Her laboratory has developed new genetic animal models of temperament and shown their relevance to human disorders, including addiction and depression. Akil is a member of the National Academy of Medicine (NAM, previously the IOM), American Academy of Arts and Sciences, and National Academy of Sciences. She has served two terms on the Council of the National Academy of Medicine and currently serves on the National Research Council (NRC) review board. In 2013, Akil received the Association of American Medical Colleges Award for Distinguished Research in the Biomedical Sciences. In 2015, she was elected to the Lebanese Academy of Medicine and received the Kuwait Prize in Biomedical Research. Akil is a past SfN president.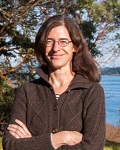 Adrienne Fairhall, PhD
Adrienne Fairhall is a professor in the department of physiology and biophysics at the University of Washington (UW) and co-director of the UW Institute for Neuroengineering. The Fairhall lab uses mathematical and statistical methods to study the relationship between neuronal circuitry and functional algorithms of computation. Fairhall's group collaborates closely with experimental labs to uncover algorithms of information processing in a range of systems, from single neurons to foraging mosquitos to navigating primates.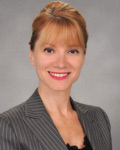 Elisabeth Van Bockstaele, PhD
Elisabeth Van Bockstaele is senior vice president for online and graduate education, graduate college dean, and tenured professor of pharmacology and physiology at Drexel University. She previously served as vice provost for graduate education and founding dean of the graduate school of biomedical sciences and professional studies in the college of medicine at Drexel University. A leading expert on neural adaptations to drugs of abuse and the intersection with stress, she has continually secured extramural research funding from the National Institutes of Health since her postdoctoral training at Weill Cornell Medical College and has more than 210 peer-reviewed publications. Van Bockstaele came to Drexel from Thomas Jefferson University, where she was a tenured professor in the department of neuroscience, as well as the founding director of the neuroscience graduate program. For several years, she was also vice chair for research in the department of neurological surgery of Jefferson Medical College, and she held numerous leadership roles in graduate and medical school courses. She received her PhD and master's degrees in neurobiology from New York University, with a minor in biochemistry and molecular biology, and completed a postdoctoral fellowship at Weill Cornell Medical College.