Module 1: Introduction to the Optogenetics Training Series
This presentation features Kamran Khodakhah, Alexandra Nelson, and Veronica Alvarez.
Learn basic information about optogenetics and hear an overview of this training series, which provides foundational information to help neuroscientists better understand how to rigorously and effectively implement optogenetics methods in their research.
After reviewing the video in Module 1, you should be able to:
Describe what optogenetics is and for what it was developed.
Understand the objectives of SfN's optogenetics training series.
Understand the organization of the training series and how to engage with the resources.
Visit the Community forum for all eight modules to share your insights and best practices, ask questions, and engage with other training series' participants.
Complete this short survey to provide valuable feedback about Module 1 to SfN and the series' faculty.
Speakers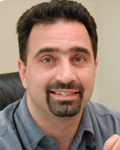 Kamran Khodakhah, PhD
Kamran Khodakhah is a professor of neuroscience, psychiatry, and neurology, and the Florence and Irving Rubinstein Chair in Neuroscience at the Albert Einstein College of Medicine. In addition to serving as the Chair of the Dominick P. Purpura Department of Neuroscience, he is also the vice chair of research in the department of psychiatry and behavioral sciences. His laboratory's interests revolve around delineating the role of the cerebellum in motor coordination, cognitive and social function, and in addiction. Khodakhah's lab approaches these questions from basic science and clinical perspectives and uses a combination of techniques, including behavioral studies, optogenetics, imaging, and electrophysiology (in vitro and in vivo).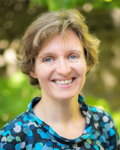 Alexandra Nelson, MD, PhD
Alexandra Nelson is the Richard and Shirley Cahill Endowed Chair in Parkinson's Disease Research at the University of California, San Francisco (UCSF). She is a neuroscientist and neurologist, particularly interested in understanding the physiological basis of movement disorders. Her laboratory uses a combination of mouse models of disease, electrophysiology, and neural stimulation techniques, including optogenetics, in the hopes of identifying the specific brain regions, cell types, and patterns of activity that give rise to abnormal movement. After her undergraduate work at Stanford University, she completed MD/PhD training in neuroscience at the University of California, San Diego. She completed her residency in neurology and postdoctoral fellowship training at UCSF and the Gladstone Institutes.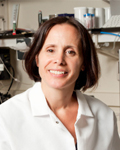 Veronica Alvarez, PhD
Veronica Alvarez is a senior investigator and laboratory chief in the laboratory on neurobiology of compulsive behaviors at NIH National Institute of Alcohol Abuse and Alcoholism (NIAAA). Alvarez holds a secondary appointment at National Institute on Drug Abuse (NDIA), and her laboratory receives additional funding from National Institute of Neurological Disorders and Stroke. She received the NIH Honor Awards in 2015, Outstanding Mentor Award in 2016, NIH Innovation Award for the creation of the Center on Compulsive Behaviors at NIH in 2017. Alvarez graduated with honors from the School of Natural Sciences and earned a PhD degree in neuroscience from the University of Buenos Aires, Argentina. She came to the United States to train as an electrophysiologist with John Williams at the Vollum Institute at Oregon Health & Science University and studied the firing properties of locus coeruleus neurons and its modulation by opioids. Alvarez continued her postdoctoral training with Bernardo Sabatini at Harvard Medical School, where she studied mechanisms of functional and morphological plasticity at glutamatergic synapses using electrophysiology and two-photon imaging.