Call to Action: Your Ideas for Shaping a Culture That Supports Rigorous Research
Share your experiences and ideas about scientific cultural factors that can undermine rigorous research practices and identify solutions to these issues that can be employed by all members of the neuroscience community.
The Foundations of Rigorous Neuroscience Research (FRN) program will engage members of the neuroscience community to raise awareness of barriers and solutions related to practicing rigorous research and create new resources that will empower neuroscientists at all career stages to implement these practices in their work.
We invite scientists from all backgrounds and career stages to share your perspectives on barriers that affect your own pursuit of rigorous science, along with your ideas for implementing solutions.
Issues to discuss include:
Maintaining objectivity in scientific judgements that affect research practices and professional activities.
Practices for rigorous and transparent data collection and record keeping.
Cultural factors – such as career advancement incentives and publication pressures – that can undermine rigor our research practices.
Please engage in the discussion and contribute to the development of future resources that are relevant to your research experience by:
Contact SfN staff at training@sfn.org for more information.
Speakers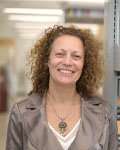 Lique Coolen, PhD
Lique Coolen is an associate dean and a professor of biological sciences at Kent State University. Coolen previously served as faculty at the University of Mississippi, University of Cincinnati, University of Western Ontario, and University of Michigan. Coolen earned her PhD from the University of Nijmegen in the Netherlands.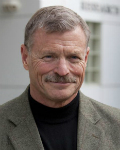 Oswald Steward, PhD
Oswald Steward is founding director of the Reeve-Irvine Research Center for Spinal Cord Injury at the University of California, Irvine. He is Reeve-Irvine Professor of Anatomy and Neurobiology and holds additional joint appointments in the departments of neurobiology and behavior and neurosurgery. His research focuses on how neurons create and maintain their connections, how synapses are modified by experience and injury, and the role of genes in neuronal regeneration, growth, and function. He received his PhD in psychobiology/neuroscience from the University of California, Irvine.