Improving Experimental Rigor and Enhancing Data Reproducibility in Neuroscience

January 30, 2018
12:00 PM - 1:00 PM EST
The topics of scientific rigor and data reproducibility have been increasingly covered in the scientific and mainstream media, and are being addressed by publishers, professional organizations, and funding agencies, including NIH. This webinar — the first in a series titled Promoting Awareness and Knowledge to Enhance Scientific Rigor in Neuroscience — will address topics of scientific rigor as they pertain to pre-clinical neuroscience research.
Webinar attendees will leave the session with:
A better understanding of the issues surrounding scientific rigor and the lack of data reproducibility in basic neuroscience research
Example best practices for designing pre-clinical experiments and planning for data collection
An overview of the new grant sections required by the NIH to address issues of experimental rigor and data reproducibility
This training module is supported by Grant Number 1R25DA041326-01 from the National Institute on Drug Abuse (NIDA). The original contents of this module are solely the responsibility of SfN and do not necessarily reflect the official views of NIDA.
Speakers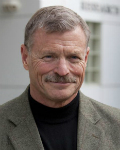 Oswald Steward, PhD
Oswald Steward is founding director of the Reeve-Irvine Research Center for Spinal Cord Injury at the University of California, Irvine. He is Reeve-Irvine Professor of Anatomy and Neurobiology and holds additional joint appointments in the departments of neurobiology and behavior and neurosurgery. His research focuses on how neurons create and maintain their connections, how synapses are modified by experience and injury, and the role of genes in neuronal regeneration, growth, and function. He received his PhD in psychobiology/neuroscience from the University of California, Irvine.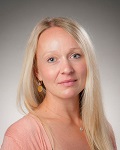 Katherine Button, PhD
Katherine Button is a lecturer in the department of psychology at the University of Bath. Her research focuses on the cognitive mechanisms that contribute to common mental health disorders such as anxiety and depression, and translating this to improve cognitive-based intervention for patients in primary care. In addition to her primary research, Button is an advocate for improving the transparency and rigor of psychological and neuroscience research. She uses meta-analytic techniques to explore systematic weakness in the evidence-base, and draw on best-practice across disciplines for solutions.