Success in Academia: Different Strategies for Different Stages
This resource was featured in the NeuroJobs Career Center. Visit today to search the world's largest source of neuroscience opportunities.
Your to-do list in academia is long; you have to secure funding, publish, teach, manage your time, manage others, and somehow find time for a personal life. How do you prioritize these demands? How do you determine if you're prioritizing successfully? Listen to neuroscience leaders talk about creative and effective ways they've defined and attained success in academic life.
Speakers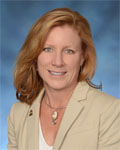 Tracy Bale, PhD
Tracy Bale is a professor of pharmacology at the University of Maryland School of Medicine and the director of the Center for Epigenetic Research in Child Health and Brain Development (CERCH). Bale previously was a professor of neuroscience at the University of Pennsylvania, where she also co-directed the Penn Center for the Study of Sex and Gender in Behavioral Health and was the director of research for the BIRCWH Faculty Scholars. She is respected for her research on stress as a risk factor for neurodevelopmental disorders and neuropsychiatric disease. She is also the IBRO President and a member of the ALBA Network Board of Directors.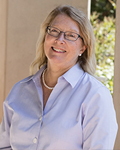 Margaret M. McCarthy, PhD
Margaret McCarthy is professor and chair of the department of pharmacology and a member of the program in neuroscience at the University of Maryland School of Medicine. Her research program focuses on the influence of steroid hormones on the developing brain. She is a member-at-large for neuroscience and a fellow of AAAS, a past president of the Organization for the Study of Sex Differences, and a member of the Society for Behavioral Neuroendocrinology, the Endocrine Society, and the Society for Neuroscience.

Eric Nestler, MD, PhD
Eric J. Nestler is the Nash Family Professor of Neuroscience, director of the Friedman Brain Institute, and dean for academic and scientific affairs at the Icahn School of Medicine at Mount Sinai. The goal of his lab is to better understand the molecular mechanisms of addiction and depression in animal models. Nestler is past-president of SfN. Nestler completed his MD from Yale University School of Medicine; PhD from Yale University; internship in medicine and psychiatry at Mclean Hospital; and residency in psychiatry, fellowship in pharmacology, and fellowship in psychiatry at Yale University School of Medicine.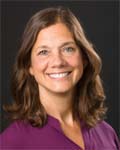 Marina Picciotto, PhD
Marina Picciotto is the Charles B.G. Murphy Professor of Psychiatry in the Child Study Center of Neuroscience and Pharmacology at Yale University, where she has been on the faculty since 1995. Dr. Picciotto's research interests lie in understanding the role of molecular signaling in complex behavior, focusing on the function of acetylcholine and its receptors in learning, development, and circuit function. She received her undergraduate degree in biological sciences from Stanford University and her PhD in Molecular Neurobiology from Rockefeller University. She completed her postdoctoral training at the Institute Pasteur in Paris.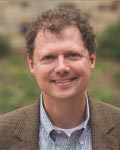 Kerry Ressler, MD, PhD
Kerry Ressler is a professor of psychiatry and behavioral sciences at the Yerkes Research Center at Emory College. Ressler's lab studies the molecular and cellular mechanisms of fear learning and the process of extinction of fear in mouse models. He hopes that by understanding how fear works in the brain, it will improve the understanding of and advance treatments for fear-based disorders, such as post-traumatic stress disorder and panic disorder.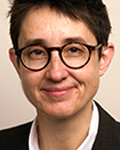 Catherine Woolley, PhD
Catherine Woolley is William Deering Chair in Biological Sciences and a professor of neurobiology and neurology at Northwestern University. She received her BS in zoology from Texas A&M University and her PhD in neuroscience from The Rockefeller University. Woolley's research focuses on steroid modulation of synaptic structure and function in the adult brain and the consequences of steroid-driven synaptic modulation for behavior and disease. This work has led to the discovery of latent sex differences in molecular and circuit-level mechanisms in the brain, in which a stimulus produces the same functional outcome in both sexes by acting through distinct underlying mechanisms in each sex.