Statistical Applications in Neuroscience

December 01, 2016
1:00 PM - 2:00 PM EST
How can neuroscientists improve the reproducibility of statistical plans and scientific discoveries? In this webinar — the sixth in SfN's Promoting Awareness and Knowledge to Enhance Scientific Rigor in Neuroscience series — presenters will discuss common applications of statistics in neuroscience, including what types of research questions statistics are best positioned to address, modeling paradigms, and exploratory data analysis. Presenters will provide real world examples of these issues from their own research backgrounds.
This training module is supported by Grant Number 1R25DA041326-01 from the National Institute on Drug Abuse (NIDA). The original contents of this module are solely the responsibility of SfN and do not necessarily reflect the official views of NIDA.
Speakers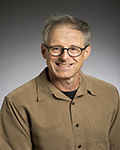 Robert Kass, PhD
Robert Kass is a Maurice Falk Professor of Statistics and Computational Neuroscience at Carnegie Mellon University (CMU). He previously was a department head of statistics at CMU. Over the past 15 years Kass's research has focused on applications of statistics to neuroscience. He received his PhD in statistics from the University of Chicago.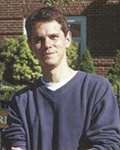 Uri Eden, PhD
Uri Eden is an associate professor of statistics at Boston University. Eden's research focuses on developing mathematical and statistical models to analyze neural spiking activity, with a methodological emphasis on developing a statistical framework for relating neural activity to biological and behavioral signals. He is the co-author of the 2014 textbook "Analysis of Neural Data," and the organizer of the 2013 SfN Short Course, "The Science of Large Data Sets: Spikes, Fields, and Voxels."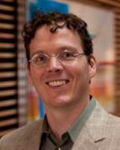 Brian Caffo, PhD
Brian Caffo is professor of biostatistics at the Johns Hopkins University (JHU) Bloomberg School of Public Health and director of the graduate program at JHU Biostatistics. Caffo is the co-founder of the JHU Statistical Methods and Applications for Research in Technology (SMART) working group, which develops statistically principled methods for new technologies with an emphasis on brain imaging, wearable computing, and biosignals. He earned his BS in mathematics and statistics, MS in statistics, and PhD in statistics from the University of Florida.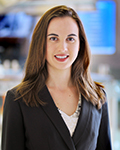 Genevera Allen, PhD
Genevera Allen is an assistant professor of statistics and electrical and computer engineering at Rice University and a member of the Jan and Dan Duncan Neurological Research Institute at Texas Children's Hospital. Allen's research interests lie in developing statistical tools for applications in bioinformatics and neuroscience, with an emphasis on statistical machine learning, modern multivariate analysis, data integration, graphical models, and high-dimensional data.