Interoception Primes Emotional Processing: Multimodal Evidence from Neurodegeneration

May 25, 2021
12:00 PM - 1:00 PM ET
Watch this interactive session as Paula Salamone and Agustín Ibañez discuss their recent JNeurosci paper, "Interoception Primes Emotional Processing: Multimodal Evidence from Neurodegeneration." After the talk, JNeurosci Editor-in-Chief Marina Picciotto moderates a conversation.
This webinar is also available as a podcast, as a part of Neuro Current: An SfN Journals Podcast series. All Neuro Current podcasts are also available on Spotify and Apple Podcasts.
Below is the significance statement of Interoception Primes Emotional Processing: Multimodal Evidence from Neurodegeneration, published on April 7, 2021, in JNeurosci and authored by Paula C. Salamone, Agustina Legaz, Lucas Sedeño, Sebastián Moguilner, Matías Fraile-Vazquez, Cecilia Gonzalez Campo, Sol Fittipaldi, Adrián Yoris, Magdalena Miranda, Agustina Birba, Agostina Galiani, Sofía Abrevaya, Alejandra Neely, Miguel Martorell Caro, Florencia Alifano, Roque Villagra, Florencia Anunziata, Maira Okada de Oliveira, Ricardo M. Pautassi, Andrea Slachevsky, Cecilia Serrano, Adolfo M. García, and Agustín Ibañez.
Salamone, Legaz, et al. examined whether and how emotions are primed by interoceptive states combining multimodal measures in healthy controls and neurodegenerative models. In controls, negative emotion recognition and ongoing heart-evoked potential modulations were increased after interoception. These patterns were selectively disrupted in patients with atrophy across key interoceptive-emotional regions (e.g., the insula and the cingulate in frontotemporal dementia, frontostriatal networks in Parkinson's disease), whereas persons with Alzheimer's disease presented generalized emotional processing abnormalities with preserved interoceptive mechanisms. The integration of both domains was associated to the volume and connectivity (salience network) of canonical interoceptive-emotional hubs, critically involving the insula and the anterior cingulate. This study reveals multimodal markers of interoceptive-emotional priming, laying the groundwork for new agendas in cognitive neuroscience and behavioral neurology.
Speakers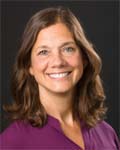 Marina Picciotto, PhD
Marina Picciotto is the Charles B.G. Murphy Professor of Psychiatry in the Child Study Center of Neuroscience and Pharmacology at Yale University, where she has been on the faculty since 1995. Dr. Picciotto's research interests lie in understanding the role of molecular signaling in complex behavior, focusing on the function of acetylcholine and its receptors in learning, development, and circuit function. She received her undergraduate degree in biological sciences from Stanford University and her PhD in Molecular Neurobiology from Rockefeller University. She completed her postdoctoral training at the Institute Pasteur in Paris.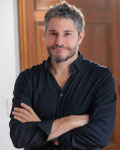 Agustín Ibáñez, PhD
Agustin Ibáñez is the director of the Latin American Brain Health Institute, and the Cognitive Neuroscience Center. Ibáñez is also Senior Atlantic Fellow at the Global Brain Health Institute, University of California, San Francisco, Trinity College Dublin, Ireland. His research interests lie in global approaches to dementia and social, cognitive, and affective neuroscience. He received his undergraduate degree in psychology and his PhD at the Pontifical Catholic University of Chile, he completed his postdoctoral training in neuroscience at University of Heidelberg, Germany.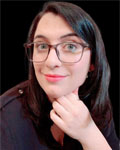 Paula Celeste Salamone, Phd
Paula C. Salamone is a postdoctoral research fellow at Linköping University. Salamone previously was a PhD fellow at the Cognitive Neuroscience Center (UdeSA, Argentina), employed by the Argentinean Research Council (CONICET). Her main research interests lie in affective neuroscience and interoception in neuropsychiatric conditions or through experimental interventions using multimodal techniques (such as, behavior, EEG, fMRI). She received her degree in psychology from University of Palermo and her PhD in neuroscience from National University of Cordoba, she also did an extended research collaboration with Erno Herman's CANLAB group from the Donders Institute. She is now studying affective touch and interoception as a postdoc fellow in Rebecca Böhme's lab at the CSAN, Linköping University.