Changes in the Brain and Behavior During Adolescence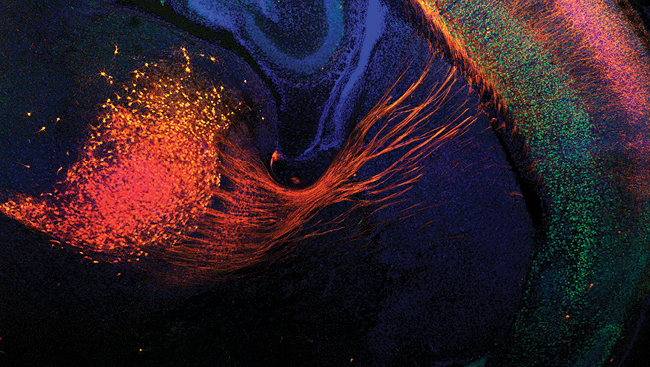 Material below is adapted from the SfN Short Course Adolescence and Reward: Making Sense of Neural and Behavioral Changes Amid the Chaos, by Deena M. Walker, Margaret R. Bell, Cecilia Flores, Joshua Gulley, Jari Willing, and Matthew J. Paul. Short Courses are daylong scientific trainings on emerging neuroscience topics and research techniques held the day before SfN's annual meeting.
Adolescence — the transition from childhood to adulthood — is a time of great change in the brain and behavior. In addition to sexual maturity, individuals also develop social and emotional skills during this time that will serve them as adults. Traditionally, researchers trying to understand this period have focused on a mismatch in the brain between increased sensitivity to rewarding stimuli and still-developing inhibitory control, which appears to lead to vulnerability to psychiatric disorders and risky behavior such as drug-seeking. What follows is a discussion of how hormones, the brain, and social factors affect adolescent development.
Access to the full article is available to SfN members.
Neuronline is a benefit of SfN membership. Renew your membership now to make sure you don't lose access.