You've Completed Your IDP. Now What?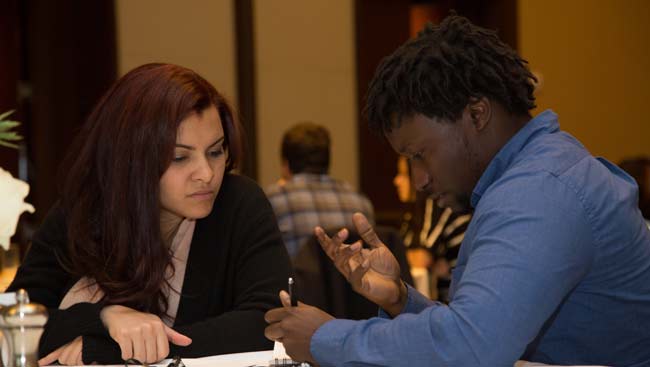 This resource was featured in the NeuroJobs Career Center. Visit today to search the world's largest source of neuroscience opportunities.
You may have heard the saying, "If you don't know where you're going, you will probably end up somewhere else." Let your Individual Development Plan (IDP) be a road map to the future you envision.
Plan Effectively
Your IDP should be an accurate reflection of where you are and where you want to go.
Consider your future and ask yourself: What career do I want? What type of life do I want to live?
Set short and long term goals to give you direction and help you organize.
Conduct an honest, critical assessment of yourself. Pinpoint your current skills, the skills you need, your likes and dislikes, and what's important to you.
Identify resources and obstacles in your path.
Reevaluate your skills and interests as you move through your training. They will change.
Share your goals with your mentor and those closest to you so they can provide support and hold you accountable.
Believe in yourself. Define what success is for you personally.
Make the Most of Your IDP Results
Your IDP can inform the steps you take in your career path. Here are some practical applications:
Conduct a SWOT Analysis (Strengths/Weaknesses/Opportunities/Threats) to create a visual tool that shows where you are and how to overcome obstacles to reach your goals.
Manage training expectations by noting what you want to get out of training and what your mentor expects you to get out of training.
Explore careers by finding job descriptions that match your skills and experience. Find individuals already in that career and ask them about their day-to-day work.
Prepare for the future by continually developing your skillset, joining organizations and participating in internships and fellowships related to your interests, and identifying mentors.
Customize your résumé and CV to highlight your experience, achievements, qualifications, skills, and strengths. Tailor your CV to your career of interest.
Make connections by networking everywhere you go. Build relationships with peers, faculty, and administrators at your university, and network at conferences. Use social media sites like Facebook, LinkedIn, and Twitter to expand your network. Maintain these relationships as contacts can turn into mentors and sponsors.
Explore Beyond the IDP
It is important to do work that is meaningful to you, and work that you are good at. These tools can help you further determine your values, strengths, and interests, and give a better picture of the type of career that you want.
Myers-Briggs Type Indicator: measures how people perceive the world and make decisions.
StrengthsFinder 2.0: discovers and develops natural talents, giving strategies for ways to apply strengths.
Core Value Index: reveals the core, innate motivational drivers of people and helps identify what aspects of work they may find fulfilling.
The more you revisit your goals the more likely you are to achieve them. Think big. Be creative and imaginative and strategically work toward your future.
Adapted from the SfN webinar, "Creating Individual Development Plans Part 2: A How-To Guide."