Why You Want to Do an International Postdoc
There are many reasons to do a postdoc position after graduating and in this video Michael Zigmond, professor at University of Pittsburgh, discusses how to best choose a postdoc lab and why it can be so beneficial to do your postdoc internationally.
Speaker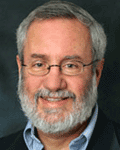 Michael Zigmond, PhD
Michael Zigmond is a professor in the department of neurology at the University of Pittsburgh. Michael's research using cellular and animal models of Parkinson's disease has helped to reveal the intricacies of the relationship between stress, exercise, and trophic factors on the survival of dopamine neurons. He is particularly interested in the strategies dopamine neurons use to reduce their vulnerability to intracellular stress. Michael earned his PhD from the University of Chicago. Michael is also well known for his "Survival Skills and Ethics" workshops and publications, which offer professional skill development and ethical issue training for early career scientists. Through these workshops and extensive mentoring activities, he has mentored many female scientists who have gone on to lead distinguished careers in neuroscience.