All You Need to Know to Select Your Postdoc
Choosing your postdoc is an important decision in a neuroscientist's career. In this playlist, Viji Ravindranath walks through what not to do, what you absolutely should do, how to transition out of your postdoc, and answers questions that many trainees have about the process.
Speaker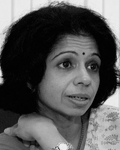 Vijayalakshmi Ravindranath, PhD
Viji Ravindranath earned her BSc and MSc degrees from Andhra University and PhD in biochemistry from Mysore University while working at Central Food Technology Research Institute (CFTRI). She was a postdoctoral fellow at the National Cancer Institute and joined the National Institute of Mental Health and Neurosciences (NIMHANS) at Bangalore. She continued working in various capacities at NIMHANS until 2000 when she took over as the founder director of the National Brain Research Centre (NBRC), an autonomous institute of the department of biotechnology. She continued as director until 2009, when she became professor and chair of the newly created Centre for Neuroscience at the Indian Institute of Science, Bangalore. Viji has made pioneering contributions in understanding the metabolism of psychoactive drugs at the site of action in brain.