Ways to Advocate for Yourself and Others
Lisa Monteggia, incoming Barlow Family Director of the Vanderbilt Brain Institute, believes advocacy means "putting yourself out there" and "pushing someone forward," ultimately "providing a base of support to really encourage someone to reach the goals they want to reach."
For Monteggia, advocacy is also about helping to train the next generation of neuroscientists.
In this video, find out from her how to:
Leverage opportunities to advocate for yourself, such as awards, grants, and meetings.
Encourage and endorse others in simple yet meaningful ways.
Build your connections with mentors and peers to strengthen your network of support.
Also hear from Magda Giordano, professor and chair of the department of behavioral and cognitive neurobiology at the National University of Mexico, in the companion video, How to Advocate For Yourself.
Speaker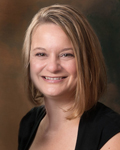 Lisa Monteggia, PhD
Lisa Monteggia is the Barlow Family Director of the Vanderbilt Brain Institute and professor at Vanderbilt University. Monteggia's laboratory work is on the molecular and cellular mechanisms that underlie psychiatric disorders and their treatment strategies. Her lab focuses on two critical areas of translational brain research, depression and Rett syndrome. Previously, she was a professor of neuroscience and held the Ginny and John Eulich Professorship at the University of Texas Southwestern Medical Center. Monteggia is an SfN Councilor. She received her BS in microbiology and MS in biology from the University of Illinois at Urbana-Champaign, earned her PhD at the Chicago Medical School, and completed postdoctoral training at Yale University.