The Benefits of Forging Interdisciplinary Connections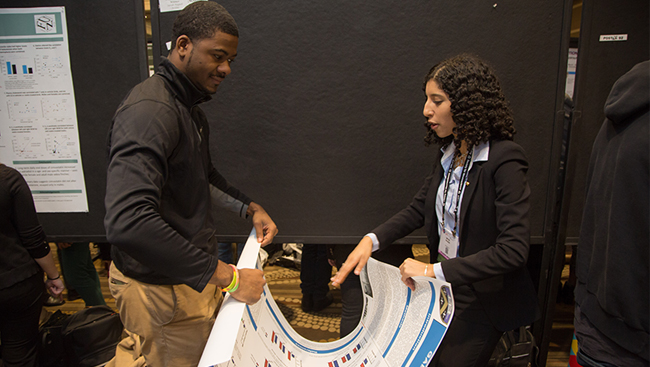 As neuroscientists, there's a lot to gain from taking a step outside our comfort zones.
Early on in my role as a Science and Technology Policy Fellow with the American Association for the Advancement of Science (AAAS), I learned sometimes expertise is relative. Scientists from many disciplines can learn from one another.
I am hosted at the National Institute of Justice (NIJ), the Department of Justice's research and evaluation agency, which funds research of interest to the criminal justice system.
Along with the other AAAS Fellows, I am one of only a handful of trained neuroscientists at NIJ. We are called upon to provide insight from neuroscience and cognitive science on topics of interest to the criminal justice system, such as:
Eyewitness identification, considering factors of memory, perception, and attention.
Effects of trauma and chronic stress on officers, victims, and offenders.
Addiction, especially in context of the opioid epidemic.
Development and aging, as applied to juvenile offenders, aging prisoners, and victims.

Access to the full article is available to SfN members.

Neuronline is a benefit of SfN membership. Renew your membership now to make sure you don't lose access.