The Advice I'd Give Myself Early in My Career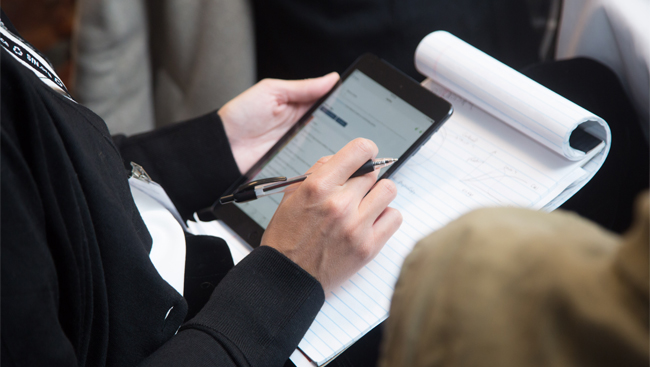 Eight neuroscientists offer their perspective on gaining experience, handling stress, asking for what they need, and more.
What would you tell your former self?
---
"Get involved in more than one lab. Although it's possible to get many lab skills and experiences in one lab, it'd be better to get experience in different areas to figure out what you're interested in."
–Zack Sluzala, Baldwin Wallace University
---
"Don't stress. Science is a combination of keen sight, luck, and lots of patience."
–Sharada Tilve, NIH
---
"It's always important to have a goal to work towards, but make sure the goal is realistic."
–Pearl Sutter, Drew University
---
"The time you spend worrying about what you think are major life disruptions will look minute in a few years."
–Mary Estes, University of Memphis
---
"Stay awake for opportunities. Try to contact as many people as possible. Reaching out and making connections is just as important as doing research."
–Alan Hinojasa, University of Guadalajara
---
"Learn to be okay with failure. Experiments will not work, and that's ok. It's important to learn how to work through it and never give up."
–Caitlin Mencio, NIH
---
"Impostor syndrome? It happens to the best of us. If you're feeling like you should be doing better or aren't doing enough, that's okay. Just don't let it define who you are."
–Karen Homem, University of Sao Paulo
---
"I would encourage myself to be brave and ask for what I want. I recently learned, if you don't ask, you don't get. I like to think of the little adage from Alexander the Great, 'Fortune favors the bold.'"
–Stevie Biffen, University of Cape Town
*Quotes from attendees at Neuroscience 2017.