June 06, 2022
1:00 PM - 2:00 PM EDT
Join the Program Committee chairs as they share how to submit an impactful abstract.
After watching the webinar, head to the Neuronline Community to review the questions answered by presenters.
Speakers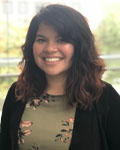 Stephanie Sandoval-Pistorius, PhD
Stephanie is a postdoctoral scholar at the University of California, San Francisco working with Philip Starr, MD PhD and Simon Little, MBBS MRCP PhD. Stephanie's research focuses on uncovering oscillatory biomarkers for changing brain states in individuals with Parkinson's disease who receive therapeutic deep brain stimulation. Stephanie earned her BS and MS in neuroscience from Brigham Young University and her PhD in neuroscience from the University of Michigan.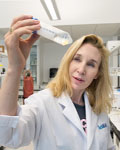 Sheena Josselyn, PhD
Sheena Josselyn is a senior scientist in the neurosciences and mental health program at The Hospital for Sick Children and professor in psychology and physiology at the Institute of Medical Sciences at the University of Toronto. Sheena's current research focus studies how information is encoded stored and used in the brain, primarily using mouse models. She received her Bachelor's Degree at Queen's University at Kingston and her PhD at the University of Toronto which are both located in Canada. Her previous position being a Research Associate in the Department of Neurobiology at UCLA and prior to that she worked in the Department of Psychiatry at Yale University School of Medicine.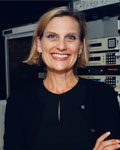 Ellen A. Lumpkin, PhD
Ellen A. Lumpkin is professor of cell & developmental biology and of neurobiology at the University of California, Berkeley, in the Department of molecular & cellular biology and the Helen Wills Neuroscience Institute. She is also co-director of the MBL Advanced Training Course in Neurobiology, and adjunct associate professor of physiology & cellular biophysics and co-director of the Thompson Family Foundation Initiative in CIPN & Sensory Neuroscience at Columbia University. Lumpkin's group studies genes, cells and signals that mediate the sense of touch. She earned a BS in Animal Science from Texas Tech University, and performed PhD training in neuroscience with Dr. A. James Hudspeth at UT Southwestern and The Rockefeller University. Dr. Lumpkin started her own lab as an early independence Sandler Fellow at University of California, San Francisco.
Who can attend these webinars? This webinar is open access and registration is complimentary.
Will the webinars be available on-demand? Yes, this webinar will be available on demand 1 week from the live broadcast
Will a certificate of attendance be offered for this event? No, SfN does not provide certificates of attendance for webinars.
How do I access the conference on the live day? After registering, you will receive a confirmation email with the event link and the option to download calendar reminders.
What are the technology requirements for attending? These webinars are hosted on Zoom Webinar. Instructions for joining and participating in a webinar can be found here.
Can I ask the presenters questions? Yes! You can submit any questions before the webinar through the registration form. During the webinar, you can submit questions through the Q&A box.
I have other questions not answered here. Email digitallearning@sfn.org with any other questions.
Review SfN's Code of Conduct, rules for virtual events in the Digital Learning Community Guidelines, and communications policies regarding dissemination of unpublished scientific data, listed below. SfN asks that conference attendees respect the sensitivity of information and data being presented that are not yet available to the public by following these guidelines:
Do not capture or publicly share details of any unpublished data presented.
If you are unsure whether data is unpublished, check with the presenter.
Respect presenters' wishes if they indicate that the information presented is not to be shared.
Webinar Refund Policy
What is the cancellation/refund policy for webinars?
If SfN changes fundamental details of the webinar (date, time, or speakers), non-member registrants may request a registration refund. To request a refund, please email digitallearning@sfn.org at least 48 hours before the event. Otherwise, refunds are not provided. All webinars are complimentary to SfN members.
SfN webinars can be watched on-demand if someone is unable to attend the live broadcast.