Strategies for Moving Past Impostor Syndrome
As you've faced career growth — such as defending your thesis or starting a new position — have you grappled with feeling like a fraud, despite your accomplishments? What did you do to move forward?
You're not alone. Professionals from all backgrounds and across career stages and disciplines, both inside and outside of science, experience this phenomenon, called impostor syndrome. But by talking about it and sharing actionable strategies for accepting and working through it, people can help each other recognize their own value and trust in their abilities.
"The important thing to remember is that most all of us, including the most famous neuroscientist you can think of, have experienced impostor syndrome sometime during our career," says Wendy Suzuki, a professor of neural science and psychology at New York University.
"As scientists, we're exploring new ideas, which means you don't always know the way forward, and that is fertile ground to create impostor syndrome. Keep barreling through, because you're doing what you're supposed to — exploring new directions and asking novel questions."
Try these strategies to prevent or work through impostor syndrome:
Have a group of friends you feel comfortable talking with about your experiences. Join groups at your institution — graduate student organizations, postdoc organizations, and mentorships are good places to start — that make you feel supported and challenged.
If you feel anxious and notice that you are avoiding new projects and opportunities, consider whether you are saying no to these opportunities because you're afraid you might fail. Redirect your energy to taking the risk, knowing it will help you grow in your career.
Practice shifting your perspective. When something goes wrong, think of it — and any associated feelings you have about it — as a part of the process of science.
Watch the video for more strategies and a deeper understanding of impostor syndrome.
Speakers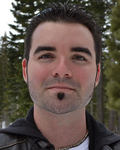 Bradley Voytek, PhD
Bradley Voytek is an associate professor in the department of cognitive science, the Neurosciences Graduate Program, and the Halıcıoğlu Data Science Institute at the University of California, San Diego. He is an Alfred P. Sloan Neuroscience Research Fellow and National Academies Kavli Fellow, as well as a founding faculty member of the UCSD Data Science program and Halıcıoğlu Data Science Institute. His research centers around the computational role that neural oscillations play in coordinating information transfer in the brain, and combines large-scale data mining and machine learning techniques with hypothesis-driven experimental research.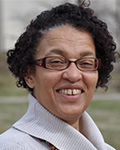 Jennifer Swann, PhD
Jennifer Swann is director for student success in Lehigh University's College of Arts and Sciences. During her more than 30 years as a principle investigator, she has worked with more than 100 undergraduate, graduate, and faculty researchers. She has served on professional development committees for SfN and the Society for Behavioral Neuroendocrinology and advisory boards for the Capstone Institute at Howard University, the neuroscience program at Delaware State, the Ascend Program at Morgan State, and the Penn State Eberly School of Science. Additionally, she is one of the tri-chairs for the Council for Equity and Community at Lehigh University. Her scientific work defined multiple circadian oscillators, identified the sex-specific effects of gonadal hormones, and uncovered a novel role for growth factors in the expression of sexual behavior.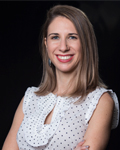 Lital Chartarifsky, PhD
Lital Chartarifsky is a neuroscientist and educator passionate about science communication and helping young scientists succeed in academia and beyond. The biotechnology program and business development coordinator at Cold Spring Harbor Laboratory, she is also a co-founder of STEMpire, an organization providing professional development resources for early career scientists and engineers, and of Cold Spring Harbor Laboratory Women in Science and Engineering (CSHL WiSE), a network of scientists providing mentorship, career planning, and educational opportunities tailored toward issues disproportionately affecting women. She received her bachelor's and master's degrees in biomedical sciences from the Hebrew University of Jerusalem and her PhD in neuroscience from Cold Spring Harbor Laboratory, where she carried out her thesis work under the doctoral supervision of Anne Churchland. She studies the neural circuits for decision-making.
Wendy Suzuki, PhD
Wendy Suzuki is a professor of neural science and psychology at New York University, where she studies the effects of physical exercise on brain function. She is an award-winning scientist and teacher, sought-after lecturer, and author of the popular book Healthy Brain, Happy Life.