Qualities of a Successful Grad Student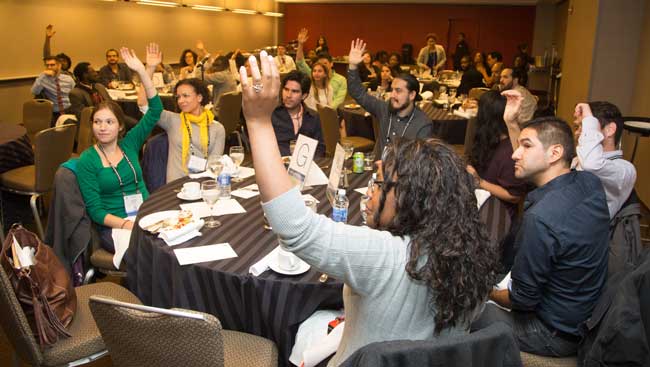 Five neuroscience program faculty share the traits that they think can help graduate students excel in their training.
Here's what to keep in mind.
Gary Dunbar, PhD
Central Michigan University
"Having some research experience and a focused interest is very important. Having enough background in areas of at least basic biology and chemistry, a strong work ethic, and good writing and technical skills are also helpful. I also appreciate students who come in with an open mind and a great deal of creativity."
Richard Bodnar, PhD
City University of New York
"Openness is important. As an undergraduate, you may have worked in a laboratory and liked it, but that might not mean it will be your career path. Explore the incredible variety of neuroscience interests. Remember, a graduate degree is a milestone, not an endpoint. If you work hard through your Master's or PhD, you will gain an incredible degree of training in research and methodology, but also critical thinking and translational types of issues. Those skills will bring you to the next step in their journey."
Sally McIver, PhD
Northwestern University
"Commitment, perseverance, enthusiasm, and passion for doing research. It can be a rough road sometimes, so remembering why you're doing your degree, enjoying the pursuit of knowledge, and finding time to do other things to maintain life balance are also important."
Thomas Naselaris, PhD
Medical University of South Carolina
"Perseverance — that's the key ingredient for a PhD. You have to stick with it and keep working, even when you get stuck and frustrated. You have to keep pushing through."
Phil Quirk, PhD
Colorado State University
"Primarily, a broad interest in neuroscience. We allow students to do rotations so they can hone their interests and decide what they want to do before they commit to a lab. You should also have general quantitative skills, reflected primarily in GRE scores. We're also looking for students who are curious and interested in being broadly trained, as well as learning something in depth."
*Comments adapted from interviews conducted at Neuroscience 2016.