Preparing the Next Generation of Neuroscience Leaders 2019
During the opening session of the conference, "From the Laboratory to the C-Suite: Reflections on Leadership From a Neuroscientist Turned College President," Joanne Berger-Sweeney discusses the critical role that leadership plays with power dynamics, conflict resolution, time management, community engagement, and communication principles around promotion. The remaining conference sessions focus on leadership fundamentals, creating a professional profile, grant writing, and finding funding opportunities.
Access to the full article is available to SfN members.
Neuronline is a benefit of SfN membership. Renew your membership now to make sure you don't lose access.
Speakers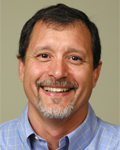 Julio J. Ramirez, PhD
Julio J. Ramirez is the Chair and R. Stuart Dickson Professor of Psychology at Davidson College, founding president of Faculty for Undergraduate Neuroscience, and council member of SfN. He is the recipient of the Presidential Award for Excellence in Science, Mathematics, and Engineering Mentoring from President Barack Obama. Ramirez earned his BS from Fairfield University, and his MA and PhD from Clark University.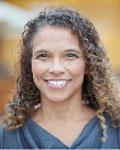 Gina Poe, PhD
Gina Poe is a neuroscientist and a professor in the department of integrative biology and physiology, and the department of psychiatry and biobehavioral sciences at the University of California, Los Angeles and is on the executive committee to UCLA's Brain Research Institute. Poe's lab research is dedicated to the study of the role of sleep for learning and memory consolidation, including the mechanisms that fail that process in mental disorders. She graduated with a BA in human biology from Stanford University then entered the UCLA Neuroscience Interdepartmental Program (NSIDP) where she was appointed as a predoctoral trainees on a Basic Sleep training program.
Joanne Berger-Sweeney, PhD
Joanne Berger-Sweeney is president of Trinity College. Berger-Sweeney previously served as dean of the school of arts and sciences at Tufts University. She is a fellow of the American Association for the Advancement of Science. She earned her undergraduate degree from Wellesley University, MPH in environmental health sciences from University of California, Berkeley, and her PhD in neurotoxicology from Johns Hopkins School of Public Health.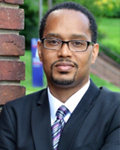 Kevin S. Jones, PhD
Kevin Jones is an assistant professor in the department of pharmacology at the University of Michigan Medical School. His research interests include the neurophysiology and neuropharmacology of mental health disorders. His current work focuses on discovering new medicines for the treating of post-traumatic stress disorder, major depression, and schizophrenia. He is a member of SfN, and is the immediate past-president of the DC metro chapter of SfN. He currently serves as the chair of the Diversity in Neuroscience Sub-Committee of the SfN Professional Development Committee. Jones earned his PhD in neuropharmacology from Duke University.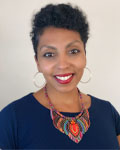 Marguerite Matthews, PhD
Marguerite Matthews is a scientific program manager in the Office of Programs to Enhance Neuroscience Workforce Diversity at the National Institute of Neurological Disorders and Stroke (NINDS). She received her B.S. in biochemistry from Spelman College and her PhD in neuroscience from the University of Pittsburgh. She completed her postdoctoral fellowship in behavioral neuroscience at the Oregon Health & Science University (OHSU), where she also served as program director for the Youth Engaged in Science (YES!) outreach initiative, and program director for the OHSU Fellowship for Diversity in Research Program to recruit and retain postdoctoral researchers from underrepresented backgrounds.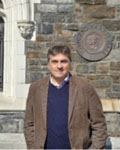 Gonzalo Torres, PhD
Gonzalo Torres is a professor and chair of the department of molecular, cellular, and biomedical sciences at the City University of New York School of Medicine. Previously, Torres was a professor in the department of pharmacology and therapeutics, assistant dean of diversity and health equity, director of diversity programs for the NIH-sponsored Clinical and Translational Science Institute (CTSI), and director of Diversity for the Biomedical Sciences PhD graduate program at the University of Florida College of Medicine. His research program investigates the molecular actions of psychostimulants and has been funded by NIDA since 2000.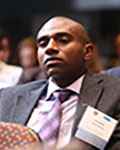 Eric James, PhD
Eric James is a Neuroscience Scholars Program Fellow. He received his PhD in neuroscience from Brown University. There, in the lab of Carlos Aizenman, PhD, James' research focused on the interplay of genetic and environmental factors that underlie neurodevelopmental disorders. In his postdoctoral training, with Eve Marder, PhD at Brandeis University, his research focuses on how individual variability in intrinsic neuronal properties affect mechanisms of compensation and homeostasis. His long term research interests center on the role of experience on developing neural circuits and its interactions with the compensatory mechanisms neural circuits use to maintain reliable output throughout development.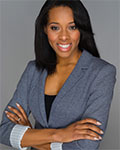 Bianca Jones Marlin, PhD
Bianca Jones Marlin is a postdoctoral fellow at Columbia University Medical School. She holds a PhD in neuroscience from New York University School of Medicine, and dual bachelor degrees from St. John's University in biology and adolescent education. Marlin's graduate research in the lab of Robert Froemke examined how the neuromodulator oxytocin prepares the brain of new mothers to care for their offspring. Her postdoctoral research in the lab of Richard Axel investigates how traumatic experiences in parents affect brain structure and behavior across generations.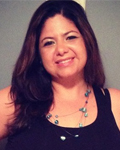 Kaliris Salas-Ramirez, PhD
Kaliris Salas-Ramirez is an assistant medical professor at the CUNY School of Medicine in New York City. Salas-Ramirez's main research focus is understanding sex-specific interventions for cognitive decline resulting from drug exposure during different stages of development, specifically looking at the therapeutic potential of taurine after cocaine exposure. She received her BS in biology from the University of Puerto Rico at Mayaguez, her doctorate in neuroscience from Michigan State University, and her postdoctoral degree in pharmacology at The City College of New York.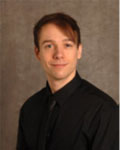 Dominik Biezonski, PhD
Dominik Biezonski is the Senior Scientific Grant Writer at the New York Genome Center. Biezonski obtained his BS in psychology/biology from Stony Brook University, and PhD in neuroscience and behavior from the University of Massachusetts. After post-doctoral work at Harvard University and Columbia University, he became an assistant professor in psychiatry at Columbia before moving to The Rockefeller University. Dom's research interests include understanding the etiology and pathophysiology of neurodegenerative and neuropsychiatric disorders, ranging from disease-specific genetics and neurocircuitry to behavior.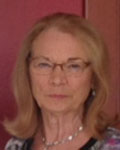 Victoria Luine, PhD
Victoria Luine is a distinguished professor emerita at Hunter College of CUNY and was previously a faculty member at the Rockefeller University. Luine's research investigates the influence of gonadal and adrenal steroids on cognition and behavior as well as possible neurochemical and morphological underpinnings of the functional changes in rodent models over the lifespan. She also investigates the influence of drugs and alcohol, endocrine disruptors, and other environmental agents on neural function.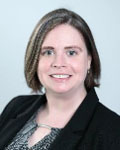 Devon Crawford, PhD
Devon Crawford is a health program specialist at the NIH National Institute of Neurological Disorders and Stroke. Crawford's focus is on improving experimental rigor and transparency within the biomedical research community as well as supporting efforts within the trans-NIH and trans-agency Brain Research through Advancing Innovative Neurotechnologies (BRAIN) Initiative. She received her Ph.D. in neuroscience from Washington University in St. Louis, conducted postdoctoral training at the University of Texas Southwestern Medical Center, and was active in career development and public outreach efforts throughout her scientific training in synaptic physiology and neurobiology.