Part Three: Practical Advice for Managing Conflict in Academia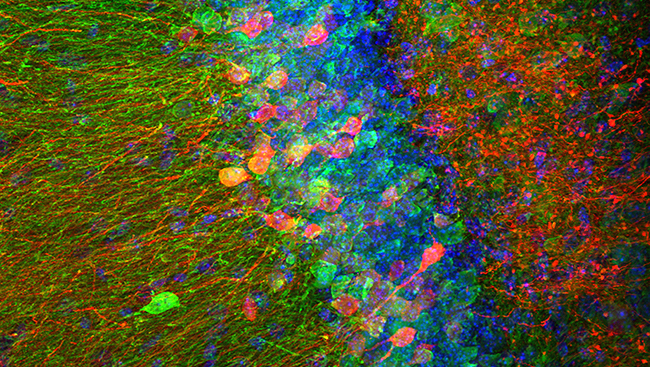 What happens when you're involved in a conflict that is escalating or has reached a point where no mutually agreeable resolution seems possible?
David Rasch, the Ombuds at Stanford University, sees and helps mitigate conflict every day. In his role, he serves as a confidential and neutral resource to help resolve disputes, conflicts, questions, and problems that arise within his institution.
In part three of this interview series with Rasch, he shares actionable steps and considerations to remember as you develop a strategy that works best for your situation.
Are there any "warning signs" of an escalating situation that people can watch out for?
How you're feeling emotionally is important. If your stress levels are rising, or if you're feeling discomfort, that's usually an indicator of conflict. You can also notice physical, emotional or interpersonal signs in other people. You can learn to pay attention to these signs to identify a conflict and realize that it's time to look at options for approaching it.
Can individuals do anything else proactively to prevent conflict from happening at all or to a high degree?
People who are thinking about the next step of their academic career might benefit from being as thorough as possible. Specifically, do homework about who you're signing up with to guide you through your graduate degree or postdoc. Not simply their areas of scientific interests — which are of course important — but also the PI's track record with students or postdocs.
Is there a lot of turnover? Do people leave? Do students get positive recommendations? Sometimes personality issues and subtleties that might have to do with issues connected to race, gender, areas of interest, or personal biases can affect a relationship. While it's difficult to get all of this information, sometimes it's available.
Additionally, many institutions do not have a very thorough or effective program for training faculty in management and mentoring. Faculty who obtain leadership positions on the basis of their research achievements are put in positions where they have to do other things as well, such as managing budgets, supervising staff, and mentoring students. In many cases, these skills are not the strong suit or interest of faculty who now find themselves having to deal with difficult personalities, challenging students, staff-related hiring and performance issues, financial pressures, and running a lab or a department. Greater institutional acknowledgement of such issues and effective training options would help these leaders and reduce unnecessary conflict.
The ombuds is useful in this setting where there is fear about raising conflict issues. People can talk confidentially to the ombuds and not worry about where it's going to go. They can have a place where they can think through their options in a thoughtful way, express how they're feeling, and begin to identify the steps they want to take in the future, and reduce the odds of someone in authority developing a negative attitude toward them.
Should individuals involved in a conflict take any resolution steps before they approach an ombuds office?
Absolutely. Ombuds is one conflict resolution function that has a particular set up and usefulness. Often, people who come to my office have already tried a number of actions and found that they didn't have success or the situation is escalating negatively.
If, on the other hand, someone is reluctant to talk about a problem, an ombuds is a safe place to start.
People can seek help in a number of ways. There are usually departments for students, staff, postdocs, and faculty issues that are available. Formal university processes for appeals and grievances also exist. These formal processes may be polarizing, so people need to be thoughtful about when they want to take that type of step, and why. Have they exhausted all the informal possibilities that might exist, such as talking to colleagues, professors, and directly with the person with whom there might be a conflict?
What happens when people feel like they've tried all options to resolve a conflict but still cannot reach a consensus?
There are so many different kinds of conflicts that it is hard to give a single answer. However, there are some basic principles.
Let's say you're trying to resolve a conflict. When does pursuing a resolution start to become a problem itself or a greater concern than the original issue? People may feel they don't have a correct resolution for something — a grade, a performance evaluation, authorship decision — but that they've exhausted all the resources.
Are there other steps they can take to escalate it? Should they take those steps? Is the issue big enough and important enough that it's worth taking additional risks? Perhaps they haven't looked at compromise options to come to a place in the middle of an issue so that everybody can live more happily.
But sometimes people decide they've pursued a resolution as much as they want to. They're still unhappy, but they're going to find a way to let it go because they don't want more stress or to face the consequences that additional struggles will entail. That's a conscious decision to let something go because it will be in their best interest in the long run.
Other times, people feel that the issue crosses a line of policy or the law, and they will escalate it beyond the institution. That could mean seeking legal recourse or appealing to an outside agency to investigate.
Do you have any last advice that applies to most situations when people feel that they're in conflict in an academic setting?
Expect conflict as an unavoidable part of your academic or professional career, and prepare yourself as best you can to handle it well. It's helpful — especially if it's an issue that has an emotional charge to it — to give yourself time to think before taking steps of acting toward resolution. It usually works out better to catch your breath, review what's happened, think about the pros and cons, get consultation, and then respond, as opposed to firing off an email or unloading on somebody in an emotional state. People remember those actions, which can create barriers to future success.
Read Part One: An Introduction to Conflict Management in Academia and Part Two: Communicating Your Way Through Conflict Management in Academia.
Speaker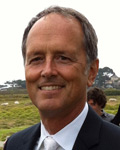 David Rasch, PhD
David Rasch has been the University Ombuds at Stanford University since 2004. In this position, he offers confidential, informal, and impartial conflict resolution services to faculty, staff, and students. Prior to this, he directed Stanford's counseling center for faculty and staff for 12 years. He is a psychologist with an interest in organizational dynamics and conflict resolution in academic settings. Rasch is the past president of the Board of Certification for Certified Organizational Ombudsman Professionals (CO-OP) and is currently a director on the CO-OP Board. He is a member of the International Ombudsman Association and the Association for Conflict Resolution. In addition to his ombuds work at the university, Rasch has also been a lecturer on writing productivity in Stanford's Continuing Studies Program.