Opportunity for Impact: Mentoring Undergrads
Mentoring undergraduate students gives you the opportunity to inspire your students at important times in their lives. But there are also unique challenges during this formative time. Julio Ramirez outlines what you need to consider as a mentor, and how to get started in this video series.
Speaker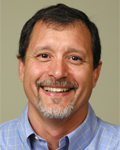 Julio J. Ramirez, PhD
Julio J. Ramirez is the Chair and R. Stuart Dickson Professor of Psychology at Davidson College, founding president of Faculty for Undergraduate Neuroscience, and council member of SfN. He is the recipient of the Presidential Award for Excellence in Science, Mathematics, and Engineering Mentoring from President Barack Obama. Ramirez earned his BS from Fairfield University, and his MA and PhD from Clark University.