Navigating the World of Virtual Poster Presentations in Neuroscience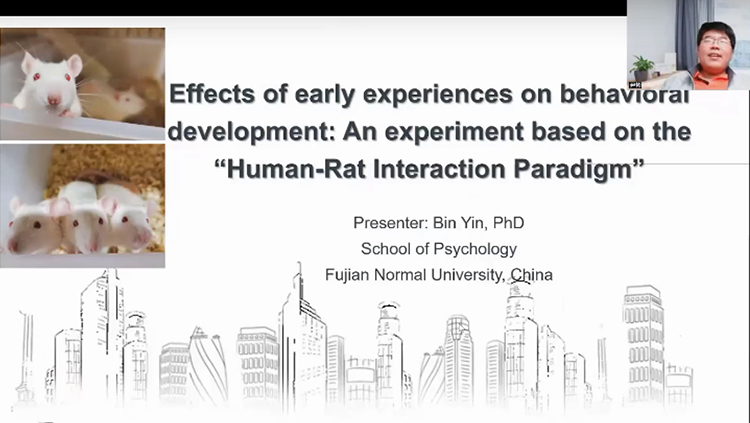 The transition to virtual conferences and poster presentations poses its own set of challenges, especially for those new to this format. Having recently participated in Neuroscience 2022, which was my first virtual presentation, I'm eager to share some insights and practical advice.
Understanding the Format
The first crucial step toward excelling in a virtual presentation is understanding its unique structure. Unlike traditional, in-person events, virtual poster sessions typically consist of a pre-recorded video accompanied by a digital poster.
Unlike live presentations where real-time adjustments and clarifications are possible, a pre-recorded format necessitates a one-shot, flawless execution. Achieving this was like filming a short movie; it required multiple takes and an incredible amount of patience. Even after getting the content right, I faced the time-consuming task of meticulous video editing to ensure that redone segments blended seamlessly with the rest of the presentation. Thankfully, with the technical assistance of one of my students, we managed to create a cohesive and engaging video.
Tip 1: Acquaint yourself with the conference platform in advance. This preliminary exploration will alleviate stress when it's time to present and allow you to focus more on your research topic.
Crafting an Engaging Presentation
Engagement is key in a virtual setting. Your audience is not physically there with you, so the need to maintain their attention is paramount.
Tip 2: Brevity is your ally. Be concise but thorough, avoiding clutter on your slides. Make strategic use of visuals like graphs or images to convey your message. Drawing from my own work experiences, I find that diagrams or models can effectively elucidate complex processes like emotional recognition or neural pathways.
Tip 3: Accessibility matters. Always include captions in your video presentations. This enhances the experience for those with hearing impairments and assists non-native English speakers.
Networking and Interactions
A common worry about virtual conferences is the reduced scope for networking. While the dynamics are different, effective networking is by no means impossible.
At first, I was concerned about the lack of immediate, face-to-face interaction that you get in a physical conference setting, as my research often involves understanding and interpreting emotional responses. To counteract this feeling of isolation and to foster meaningful interaction, I was highly proactive in using the chat and Q&A functionalities provided by the virtual component.
Not only did this enable me to connect with my audience, but it also offered the benefit of immediate feedback, an aspect of live presentations that I find invaluable for improvement and engagement. This practice helped me realize that while virtual presentations are different, they are not necessarily limiting; they simply require different strategies for interaction and feedback.
Tip 4: Utilize chat and Q&A functionalities to interact with your audience. Timely responses to questions can spark significant discussions and even lay the groundwork for future collaborations, particularly crucial in an interdisciplinary field like neuroscience.
Technical Considerations
While virtual presentations are often pre-uploaded to platforms like the SfN portal, mitigating many live presentation risks, technical issues can still arise.
Tip 5: Double-check all your materials before uploading them to the platform. Ensure that your video plays smoothly, that all visuals are clear and legible, and that audio quality is top-notch. Even though your presentation isn't live, a flawless upload is your best defense against technical hiccups.
The Silver Lining
Virtual presentations have unique benefits: increased accessibility, cost-effectiveness, and the comfort of participating from one's own environment.
Tip 6: Capitalize on these advantages. You can attend parallel sessions that would be impossible in a physical setting, network with international peers, and relish the convenience that online conferences offer.
Whether you're exploring the neural underpinnings of fear behavior, like some of my students, or another intriguing avenue of neuroscience, these tips can help you navigate the intricacies of virtual presentations. Each new format offers its unique set of challenges, but also new avenues for growth and learning. So, embrace this digital evolution and happy presenting!