My Advice for Finding Mentors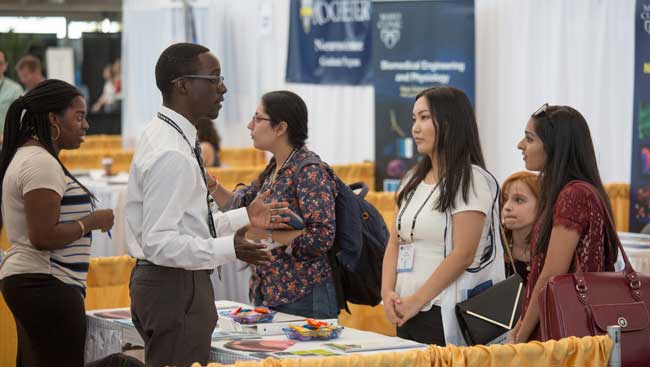 It's important to have mentors who are similar to us and who have had common experiences — people with whom we'll feel comfortable. However, women and minorities (but really anyone) should also reach out to and establish mentoring relationships with men and other ethnic groups.
It's also important for everyone to have mentors who are in the positions that you aspire to, no matter their race or gender, because they give you inside information about how to get there and share a perspective about what it's like. It can also be helpful to get a reality check — to hear, "This is what everybody goes through. Your experience is common."
As a mentee, I have learned not to judge someone's background when considering whether they may or may not be an impactful mentor.
I have taught at two Historically-Black universities. The two most effective mentors that I have had have been African American men. They gave me advice about how to make career transitions, how to be a successful junior faculty member, and how to guide the direction of my department. They had been through that journey themselves and were very giving of their time.
Remember, though, that developing mentoring relationships doesn't happen quickly. In my experience, the best mentorship starts when you meet people for lunch. You engage for an hour at a time where there's room for the conversation to evolve and topics get brought up that may not be top of mind.
Mentorship is part of the culture of science. While some people don't live up to their responsibilities to the next generation, most people do. I would urge everyone to reach out and try to establish common ground with people who are in a place that you would like to get to.
It's awkward to say, "I need mentorship," so I don't recommend that direct approach. However, many people love to be asked for advice, even high-profile, busy people.
A specific question can be the start of an informal mentoring relationship. Make an appointment for a phone call or a visit if the person is close. Then follow up. The relationship can grow if you continue the conversation.