June 08, 2022
1:00 PM - 2:00 PM ET
Statistical analyses can reveal important patterns in neuroscience data but can also lead us into error. This webinar will give practical advice on issues that often come up during statistical reviews of manuscripts—it will explain the most common pitfalls and how to avoid them. Topics will include covariate selection, sample-size planning, and p-value interpretation. The workshop will consist of short talks from experienced statistical reviewers and an interactive discussion.
Speakers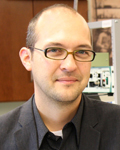 Bob Calin-Jageman, PhD
Bob Calin-Jageman is a professor of psychology and the neuroscience program director at Dominican University just outside of Chicago, IL. Calin-Jageman studies the neural mechanisms of forgetting in an undergraduate-focused lab. He is also is active in promoting Open Science and Estimation Statistics. He received his undergraduate degree in philosophy from Albion College, his PhD in physiological psychology from Wayne State University, and completed postdoctoral training in neurobiology with Paul Katz at Georgia State University.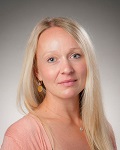 Katherine Button, PhD
Katherine Button is an associate professor at the University of Bath, UK. Her main research interests lie in mechanisms underlying anxiety and depression and their treatment, but she has a side interest in research rigour and reproducibility. She received her undergraduate degree in neuroscience from Cambridge University and her PhD in Psychiatry from the University of Bristol, where she also held two post-doctoral fellowships before moving to her current role at the University of Bath.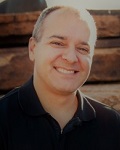 Mike Malek-Ahmadi, PhD
Mike Malek-Ahmadi is a Bioinformatics Scientist at the Banner Alzheimer's Institute in Phoenix, Arizona. He was worked in the field of Alzheimer's disease research since 2003 and is an author on over 70 peer-reviewed journal articles in the areas of Alzheimer's disease, mild cognitive impairment, and normal aging. Dr. Malek-Ahmadi's current work at the Banner Alzheimer's Institute focuses on identifying and characterizing pre-clinical Alzheimer's disease using clinical, cognitive, neuroimaging, and neuropathological data. Dr. Malek-Ahmadi earned a BS from the University of Arizona, a MS from the University of South Florida, and a PhD from the University of Westminster.
Who can attend this webinar? This webinar will be complimentary for SfN members and $15 for non-members. Join or renew your membership for complimentary access.
Will this webinar be available on-demand? Yes, this webinar will be available on demand one week from the live broadcast.
Will a certificate of attendance be offered for this event? No, SfN does not provide certificates of attendance for webinars.
How do I access the conference on the live day? After registering, you will receive a confirmation email with the event link and the option to download calendar reminders.
What are the technology requirements for attending? This webinar will be hosted on Zoom Webinar. Instructions for joining and participating in a webinar can be found here.
Can I ask the presenters questions? Yes! You can submit any questions before the webinar through the registration form. During the webinar, you can submit questions through the Q&A box.
I have other questions not answered here. Email digitallearning@sfn.org with any other questions.
Review SfN's Code of Conduct, rules for virtual events in the Digital Learning Community Guidelines, and communications policies regarding dissemination of unpublished scientific data, listed below. SfN asks that conference attendees respect the sensitivity of information and data being presented that are not yet available to the public by following these guidelines:
Do not capture or publicly share details of any unpublished data presented.
If you are unsure whether data is unpublished, check with the presenter.
Respect presenters' wishes if they indicate that the information presented is not to be shared.
Webinar Refund Policy
What is the cancellation/refund policy for webinars?
If SfN changes fundamental details of the webinar (date, time, or speakers), non-member registrants may request a registration refund. To request a refund, please email digitallearning@sfn.org at least 48 hours before the event. Otherwise, refunds are not provided. All webinars are complimentary to SfN members.
SfN webinars can be watched on-demand if someone is unable to attend the live broadcast.