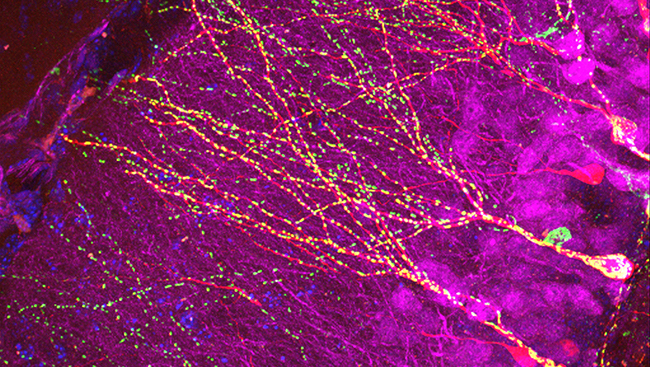 A 62-year-old woman named Mary was found to have poisoned her husband who was terminally ill with cancer. The defendant displays a PET scan of her brain showing hyper-metabolic lesions in the temporal and frontal lobes of the brain. This could mean she suffers from frontotemporal dementia (FTD), a disorder that includes the following symptoms: socially inappropriate behavior, lack of sympathy/empathy, apathy, stereotypical/repetitive movement, and executive dysfunction. Imagine you are on a jury for Mary's trial. Are the neuroimages enough evidence to show that Mary should be less responsible for her crime?
Access to the full article is available to SfN members.
Neuronline is a benefit of SfN membership. Renew your membership now to make sure you don't lose access.