How to Make Yourself a Competitive Grad School Candidate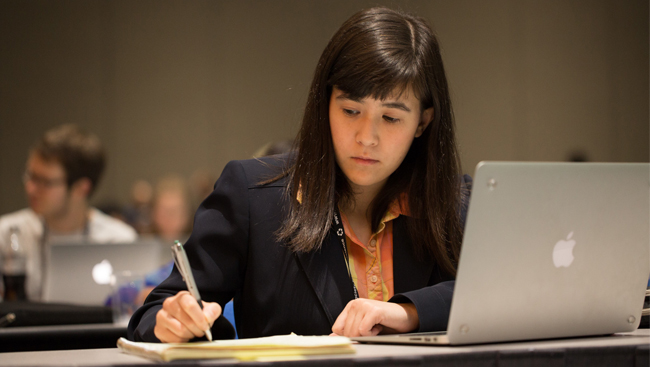 If you plan to pursue a graduate degree, consider the ways you can differentiate yourself, as suggested by neuroscience program faculty.
---
"Do homework about the program where you will be interviewing. If you don't seem to know who you're interacting with — if you haven't looked at the faculty list — it's a big turnoff. Also be able to speak intelligently about your experience. It doesn't have to be earth shattering, and you don't have to be published, but showing that you've engaged intellectually in your research project really sets you apart. One of the key elements of the interview and application process is your ability to communicate that you understand what research is, why you're going to graduate school, and why it excites you."
–David Talmage, PhD, Stony Brook University
---
"Have a passion for neuroscience and research, and some technical training to match your passion for studying the brain."
–Thomas Naselaris, PhD, Medical University of South Carolina
---
"Some degree of experience working in a laboratory setting to give you the abilities and skills to engage in and understand collaborative research."
–Richard Bodnar, PhD, City University of New York
---
"Quantitative skills are most important, particularly if you want to do cognitive neuroscience."
–Phil Quirk, PhD, Colorado State University
---
*Comments adapted from interviews conducted at Neuroscience 2016.