How to Hire and Promote Faculty to Facilitate Team Science
Institutions have a role to play in creating the right environment for team science. As more scientists participate in interdisciplinary teamwork and global collaboration, academic recruitment and promotion processes need to account for this.
In this workshop, faculty, administrators, and other institutional leaders will learn how to recognize and evaluate team science when it comes to faculty hiring and advancement, as well as how to adapt their hiring and tenure practices to reflect the growing team science approach to research.
Speakers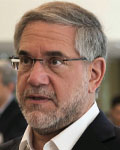 Steven E. Hyman, MD
Steven E. Hyman is a Harvard University Distinguished Service Professor of stem cell and regenerative biology and a Core Institute Member of the Broad Institute of Harvard and MIT, where he directs the Stanley Center for Psychiatric Research. Hyman also serves as board chair of the Charles A. Dana Foundation. Previously, Hyman served as provost of Harvard University and as director of the US National Institute of Mental Health, where he invested in basic neuroscience and emerging genetic technologies and initiated a series of large practical clinical trials to inform clinical practice. He received his MD from Harvard Medical School.
Saskia de Vries, PhD
Saskia de Vries is an assistant investigator at the Allen Institute for Brain Science. De Vries studies visual physiology and led the creation of the Allen Brain Observatory, a large-scale survey of visual physiological responses in the mouse cortex. She received her BS in molecular biophysics and biochemistry from Yale University and her PhD in neurobiology from Harvard University, and completed postdoctoral training at Stanford University.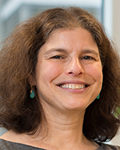 Rosalind Segal, MD, PhD
Rosalind A. Segal is a neurobiology professor at Harvard Medical School and Dana Farber Cancer Institute, and the Harvard Medical School Dean for Graduate Education. Her research has focused on the specialized properties of long axons. She uses sophisticated compartmented culture systems to analyze local protein synthesis critical for axonal survival and has developed novel therapies for chemotherapy induced peripheral neuropathy and other neurodegenerative disorders. In addition to her research, Segal is devoted to educating the next generation of neuroscientists. She has mentored numerous graduate students and postdocs and serves as a faculty advisor for the Harvard Women in Neuroscience program. Segal graduated summa cum laude from Harvard-Radcliffe College and received an MD and a PhD from Weill Cornell Medicine and Rockefeller University, respectively.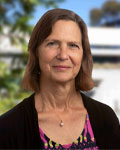 Hollis Cline, PhD
Hollis Cline is the Hahn Professor of Neuroscience and cochair of the department of neuroscience at Scripps Research. She has served on the faculty of the University of Iowa and Cold Spring Harbor Laboratory, where she served as the director of research. She received her PhD from the University of California, Berkeley, followed by postdoctoral training at Yale University and Stanford University. Cline's research has demonstrated the roles of a variety of activity-dependent mechanisms in controlling structural plasticity of neuronal dendrites and axons, synaptic maturation, and topographic map formation. This body of work has helped to generate a comprehensive understanding of the role of experience in shaping brain development.