Talk About Pharmaceutical Partnerships to Advocate for Basic Research
Communicating the relationship between basic and translational research to nonscientists can be difficult. In this recording of the Public Advocacy Forum at Neuroscience 2019, learn how basic research is used by pharmaceutical companies and how to talk about these partnerships. You'll also learn how to explain why advocating for research funding is an absolute necessity and the importance of collaborating to advance understanding and improve research outcomes.
Speakers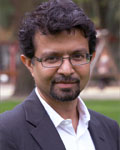 Anirvan Ghosh, PhD
Anirvan Ghosh serves as the senior vice president of research and early development at Biogen. Prior to joining Biogen, Ghosh served as the founding chief scientific officer at E-Scape Bio, a biotech company developing therapeutics for neurodegenerative disorders, and as VP/global head of neuroscience discovery and biomarkers at Roche, where he also headed the biomarkers and clinical imaging group. Ghosh received his PhD in neuroscience from Stanford University and did his postdoctoral work at Harvard Medical School. He has held academic appointments at The Johns Hopkins School of Medicine and the University of California, San Diego, where his research focuses on understanding how connections in the brain are established during development and how they may be affected in neurodevelopmental disorders.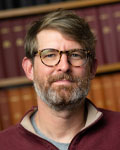 Timothy Denison, PhD
Timothy Denison holds a joint appointment in engineering science and clinical neurosciences at Oxford University, where he explores the fundamentals of physiologic closed-loop systems. Prior to that, Denison was a technical fellow at Medtronic PLC and the vice president of research and core technology for the Restorative Therapies Group, where he helped oversee the design of next generation neural interface and algorithm technologies for the treatment of chronic neurological disease. He received a PhD in electrical engineering from the Massachusetts Institute of Technology.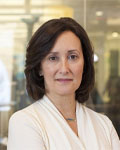 Rita Balice-Gordon, PhD
Rita Balice-Gordon is the head of neuroscience research at Sanofi Genzyme. She leads teams of scientists prosecuting targets relevant to neurodegeneration, neuroinflammation, and central nervous system rare disease. Balice-Gordon is on the National Institute of Child Health and Human Development Board of Scientific Councilors and SfN's Government and Public Affairs Committee, and she was elected as a fellow of the American Association for the Advancement of Science (AAAS) in 2015. She earned her BA in biological sciences from Northwestern University and PhD in neurobiology from the University of Texas at Austin.
Moses V. Chao, PhD
Moses V. Chao is a professor of cell biology, neuroscience and physiology, and psychiatry at the NYU School of Medicine. His laboratory research interests lie in defining mechanisms used by trophic factors to change synaptic plasticity. Chao served as senior editor of JNeurosci for eleven years and has been a member of the scientific advisory boards for the Simons Foundation, Target ALS, the Pershing Square Sohn Cancer Foundation, the European Brain Research Foundation, the Christopher and Dana Reeve Foundation, the New York State Stem Cell Council, and St. Jude's Children's Research Hospital. Chao was president of SfN in 2012.