How to Build the Foundation for Strong International Collaborations
Join Brian MacVicar, co-director of the Djavad Mowafaghian Center for Brain Health at the University of British Columbia, and Clare Howarth, Vice-Chancellor's Advanced Fellow, for a conversation on their long-standing research collaboration.
Through their story, you'll gain a greater understanding of how collaborations can:
Begin and then evolve over time.
Need flexibility and adaptability as research findings surface.
Benefit from effective and proactive communication and relationship-building.
Lead to personal growth and lasting professional connections.
Their collaboration, which began when Howarth was a Sir Henry Wellcome postdoctoral research fellow in MacVicar's lab in Canada, eventually turned into an international and multi-dimensional research effort when she left to pursue additional fellowships and start her own lab in England.
Building on their initial work, labs from five countries (Canada, England, Denmark, Australia, and New York) joined them. Their research resulted in a paper published in JNeurosci in March 2017, A Critical Role for Astrocytes in Hypercapnic Vasodilation in Brain.
Speakers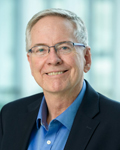 Brian MacVicar, PhD
Brian MacVicar is the co-director of the Djavad Mowafaghian Center for Brain Health, Canda Research Chair in Neuroscience, and professor and head of basic neuroscience in the department of psychiatry at the University of British Columbia. MacVicar is also a fellow of The Royal Society of Canada and fellow of the Canadian Academy for Health Sciences. Previously, he was the director of the Leducq Foundation Transatlantic Network of Excellence, president of the Canadian Association for Neuroscience (CAN), and chair of SfN's Global Membership Committee. The MacVicar lab has implemented two-photon microscopy and uncaging techniques to investigate and visualize complex interactions in the brain. The application of advanced imaging techniques has allowed his lab to make significant contributions to our understanding of how neuronal activity is regulated and how to protect nerve cells during stroke. His work has provided new insights into potential targets for preventing brain damage via neuronal death during stroke. MacVicar discovered that brain tissue is more transparent in infrared wavelengths. With Image Science, a company he founded, he developed software widely used to control scientific image acquisition equipment and imaging analysis.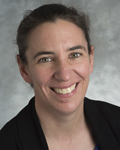 Clare Howarth, PhD
Clare Howarth has been at the University of Sheffield, where she is a Sir Henry Dale Research Fellow, since 2013. Her current work focuses on understanding the cellular mechanisms of neurovascular coupling in health and aging. Howarth is interested in the mechanisms underlying neurovascular coupling and how these relate to BOLD fMRI imaging signals in health and disease. During her PhD with David Attwell at the University College London, Clare discovered a new mechanism for the control of brain blood flow at the capillary level. Following her PhD, Clare worked with Brian MacVicar at the University of British Columbia and Nicola Sibson at the University of Oxford to elucidate a novel role for astrocytes in hypercapnia-evoked vasodilation.