How Meaningful Service Can Grow Your Career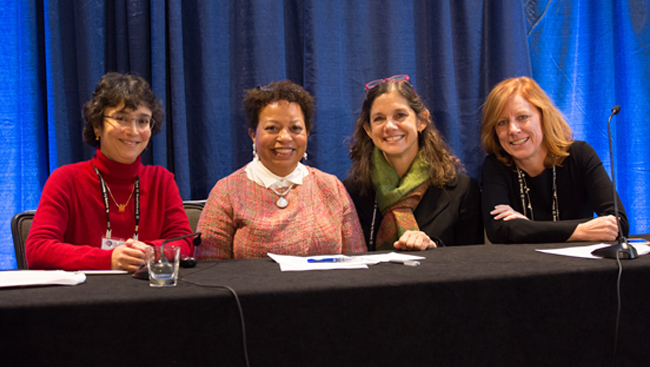 Over the course of my career, I've probably said "yes" to service opportunities more often than I've said "no." In fact, service has been a key element of my professional development and is likely one of the reasons I moved from the bench into academic administration. I am now president of Trinity College.
I enjoyed the opportunities collegewide and external service afforded me. I met interesting people and was constantly stimulated to learn something new and broaden my horizon.
For example, during my second year as an assistant professor at Wellesley College, I was invited to serve on the presidential search committee because of my previous volunteer work. This wasn't a burden but rather a unique opportunity to see academic leadership in action.
Another example was when I agreed to take over a minority traineeship program for the Society for Neuroscience (SfN). Getting the program on its feet led directly to my election to SfN Council and eventually to serving as SfN's treasurer.
Saying "yes" to smaller service projects led to more (and better) opportunities to serve my institution and science more broadly. On the occasions I said "no" to service, it generally involved something I wasn't sure I'd enjoy, or I truly didn't have time for it.
When I became an academic dean, I realized a faculty member was trying to protect a younger assistant professor from being overburdened by service. Though the impulse to look out for a younger colleague was admirable, sometimes the assistant professor felt they were being shut off from interesting, meaningful opportunities.
Even more damaging for the long term, these discussions were instilling a mindset that service is something to do once your own career is settled rather than being an integral, vital part of one's professional development.
In fact, as many people know, getting ahead in your career can depend on whom you know as much as what you know, and service can be an opportunity to broaden your social network.
Additionally, serving others is frequently associated with personal well-being and satisfaction. I've found the desire to serve others is particularly strong among my science colleagues of color, who feel compelled to give a helping hand to those less fortunate. For many of my colleagues of color, it's an explicit way to reduce the feeling of imposter syndrome.
Younger neuroscientists starting out in the field, particularly women and women of color, often seek counsel on when to say "yes" or "no" to service opportunities. They're concerned about agreeing to join too many committees too soon in their careers, as they want to pursue the most meaningful professional development opportunities rather than serve in various roles for which others think they'd be a good fit.
The key is balance and taking on service you find fulfilling. Nobody prospers doing something they don't find worthwhile.
You probably chose to become a neuroscientist because you were passionate about the work and found it to be meaningful. Make sure you use the same principle when you choose service activities.
It's an important element of professional development as a scientist, and if you instill that in your trainees, we'll all prosper.