How and Why to Find Research Collaborators as a Student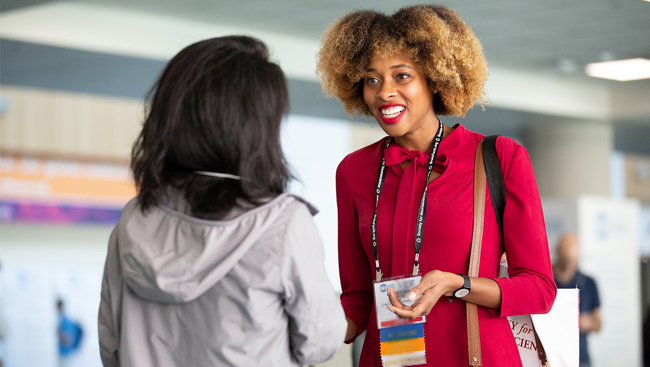 The Mazer Lab is a member of the NSF Established Program to Stimulate Competitive Research (EPSCoR)-funded Attention Consortium, a team of researchers at four universities collaborating to develop a model for the neural basis of attention.
In this interview, James Mazer, an associate professor at Montana State University studying visual perception and cognition, explains how collaborations can be formative for your career and shares advice for acquiring skills that will help you contribute to any team.
How do your lab and Montana State University work with other programs in the EPSCoR-funded Attention Consortium?
Our EPSCoR grant is specifically intended to encourage and facilitate collaboration between labs and universities. The grant brings together people from different labs at different institutions, using different tools and approaches, who share the common goal of understanding the neural bases of attentional modulation. Members of the consortium are using a variety of physiological and psychophysical techniques, ranging from optical imaging in rodents to human ECoG and deep brain stimulation, to elaborate the neural circuits responsible for attention.
At schools like Montana State, which is relatively small, scientific interactions can be difficult to come by — departments are smaller, there aren't as many neuroscience faculty on campus compared to larger schools, and the neuroscience grad student population is smaller. Programs like EPSCoR can play a critical role in giving students additional opportunities for training and collaboration that might be otherwise hard to find or organize. In our case, the EPSCoR gives our students extensive opportunities to interact and collaborate with students, postdocs, and PIs at other institutions.
Access to the full article is available to SfN members.
Neuronline is a benefit of SfN membership. Renew your membership now to make sure you don't lose access.
Speaker
James Mazer, PhD
James Mazer is an associate professor of cell biology and neuroscience at Montana State University. The Mazer Lab studies how single neurons in early and intermediate-level visual cortex represent complex visual features and how those representations dynamically adapt to support natural behavior. He received his PhD in biology from the California Institute of Technology and did postdoctoral research at the Massachusetts Institute of Technology and the University of California, Berkeley. From 2004–2016 he was faculty in the department of neurobiology at the Yale School of Medicine, and in 2016 he joined the department of cell biology and neuroscience at Montana State University.