From Preparing to Negotiating: Ways to Land a Senior Academic Position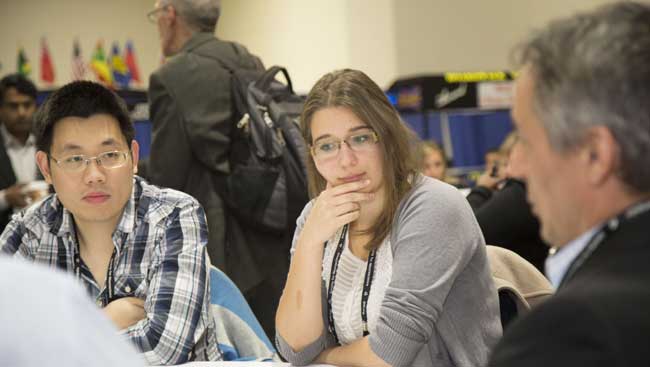 This resource was featured in the NeuroJobs Career Center. Visit today to search the world's largest source of neuroscience opportunities.
Set yourself up for success in securing a senior academic position by knowing how to promote your work, seek out opportunities, interview, and negotiate. These tips will get you started:
Before going out on the market:
Seek mentoring from senior faculty.
Gain personal publicity by finding opportunities to give talks at other universities, submit symposium proposals, share your new publications with your university's public relations office, or submit a review paper or special issue proposal to journals.
Consider asking others to nominate you for awards or leadership positions.
Think carefully about whether to tell your students and staff that you're looking for a new position.
While you're applying:
Make a personal contact for each position.
Ask if there's any flexibility in the level of hiring for advertised assistant-level positions.
While you're interviewing:
Interview from a position of strength. It's best to interview when you don't need a new job.
Prepare an answer to, "Why do you want to change jobs?" This question is likely to arise.
Address tenure issues and spousal needs up front.
Try to relax and treat the interview like a normal conversation.
While you're negotiating your offer — working with your future department:
Don't be afraid to ask for what you need (funds, space, equipment, etc).
Secure funding for postdoc, grad student, and lab tech salaries and benefits, and other startup costs, ideally for at least two years to make moving attractive.
Secure admission for existing grad students.
Ask for any necessary renovations, teaching release, summer salary, and lab and home moving cost reimbursements. Getting estimates of moving expenses beforehand is helpful. Don't forget to factor in the cost of shipping tissue samples to your new lab.
Get everything in writing.
Don't be afraid to make your new department wait for an answer.
Make sure everything is negotiated to your satisfaction.
While you're negotiating your offer — working with your current department:
If there's a chance you might stay at your current university, work with your Chair and Dean to negotiate a possible counter offer.
Once you've decided to move, make a list of the equipment you'd like to take.
Learn the university's policy on buying out equipment.
Work with the current department chair and university to settle on equipment to move.
Budget in startup for the purchase of equipment that you can't take with you.
What approaches and practices helped you secure a senior position or make a big career move? Let your colleagues know in the comments.
Adapted from the presentation, "Negotiating a Senior Position," by Karyn Frick, PhD.