FAQ: Neuronline Community Leaders Program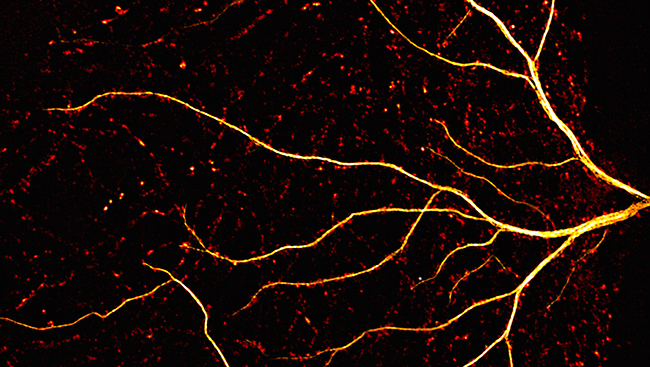 What is the Neuronline community and why has SfN launched the Neuronline Community Leaders program?
Neuronline is SfN's members-only online community for learning and discussion, where SfN members at all stages can network, seek career advice, and discuss the latest science research and current events in the field.
Neuronline Community Leaders will be key players in sparking and guiding different conversations in the community by sharing their knowledge, expertise, and insights with others in the field of neuroscience.
Through their expertise and experiences, Neuronline Community Leaders will help create meaningful discussion and contribute to members feeling connected and supported between annual SfN meetings – playing a key role in SfN's organizational mission to host great venues where great science gets shared.
Who is eligible to be a Neuronline Community Leader?
This program is open to active SfN members. Neuronline Community Leaders:
Can commit to the basic time requirements (detailed below).
Want to be part of growing a dedicated and engaged community for networking opportunities, professional development, and collaboration.
Get excited by keeping up-to-date and discussing the latest research, trends, and/or other happenings taking place in the neuroscience field.
Has experience with social media and/or blogging
How long does the Neuronline Community Leaders program participation last?
Community Leaders serve for one year upon selection.
What are the benefits of being a Neuronline Community Leader?
Benefits of the Neuronline Community Leaders program include:
Exclusive meeting and event opportunities
The opportunity to serve within SfN's volunteer leader community
Access to a private online forum initiated for Neuronline Community Leaders
VIP annual meeting perks, such as early registration for housing and an invitation to an evening social event
Opportunity to contribute to Neuronline
What are the requirements for maintaining Neuronline Community Leaders membership?
Neuronline Community Leaders are encouraged to stay engaged in the program through activities such as, but not limited to:
Contributing 4-5 posts per month (one post per week) by starting or responding discussion topics
Welcoming new users to the Neuronline community
Participate in one or more of the following community activities

Host an open thread
Facilitate a journal club discussion
Author a blog
Manage a community group

Interacting with and supporting fellow Neuronline community users
Attending Neuronline Community Leaders events and live chats
Helping to promote and participate in SfN online events, such as live chats in the Neuronline community
Working with SfN staff on ways to continue growing the Neuronline community and its usefulness as a resource to SfN members
Committing to writing or being interviewed for one piece of written content for the resource side of Neuronline
SfN reserves the right to remove Neuronline Community Leader status for an individual. Reasons may be but are not limited to:
Not staying active in the program
Identifying oneself as an SfN representative
Attacking or negatively inflaming online conversations or otherwise making disparaging comments, including not following Neuronline community guidelines
Resigning from the program
SfN reserves the final right to select Neuronline Community Leader status for an individual at its sole discretion.