Creating Opportunities for Everyone
This session will outline the ways in which we can better appreciate different social identities and facilitate their intersection in the laboratory and in the workplace (Crenshaw), and (re)define who gets invited/included as an expert (Niv).
Speakers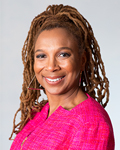 Kimberlé Crenshaw, JD
Kimberlé Crenshaw, professor of law at the University of California, Los Angeles and Columbia Law School, is a leading authority on civil rights, black feminist legal theory, and race, and racism and the law. She is the founding coordinator of the Critical Race Theory Workshop and co-editor of the volume, Critical Race Theory: Key Documents That Shaped the Movement. Crenshaw's groundbreaking work on "intersectionality" has traveled globally and was influential in the drafting of the equality clause in the South African Constitution. Crenshaw is the co-founder and executive director of the African American Policy Forum, a gender and racial justice legal think tank, and the founder and executive director of the Center for Intersectionality and Social Policy Studies at Columbia Law School. She is a leading voice in calling for a gender-inclusive approach to racial justice interventions, having spearheaded the Why We Can't Wait Campaign and co-authored Black Girls Matter: Pushed Out, Overpoliced, and Underprotected, and Say Her Name: Resisting Police Brutality Against Black Women.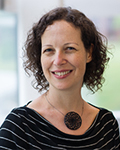 Yael Niv, PhD
Yael Niv is a co-organizer of this virtual conference and a professor in the psychology department and the Princeton Neuroscience Institute at Princeton University. Her lab's research focuses on the neural and computational processes underlying reinforcement learning and decision-making, and the interaction between the cognitive processes of learning, attention, and memory. She recently co-founded the Rutgers-Princeton Center for Computational Cognitive Neuropsychiatry (ccnp.princeton.edu) and is doing research in computational psychiatry. Niv also devotes considerable time and effort to mitigating gender bias in neuroscience through individual mentoring, efforts like biaswatchneuro.com, and creating alternative (online) support structures for faculty who may not have easy access to mentors and role models (NeuroTeam).