Building Bridges to Careers Outside Academia

October 31, 2014
12:00 PM - 1:00 PM
This resource was featured in the NeuroJobs Career Center. Visit today to search the world's largest source of neuroscience opportunities.
Networking is easier than you think with these practical tips from scientists successfully working outside of academia. Hear their personal stories, advice, and insider secrets about networking you can use to help advance your career.
Speakers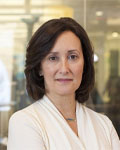 Rita Balice-Gordon, PhD
Rita Balice-Gordon, PhD, is the head of neuroscience research at Sanofi Genzyme. She leads teams of scientists prosecuting targets relevant to neurodegeneration, neuroinflammation, and central nervous system rare disease. Balice-Gordon is on the National Institute of Child Health and Human Development Board of Scientific Councilors and SfN's Government and Public Affairs Committee, and she was elected as a fellow of the American Association for the Advancement of Science (AAAS) in 2015. She earned her BA in biological sciences from Northwestern University and PhD in neurobiology from the University of Texas at Austin.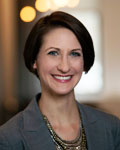 Alyssa Picchini Schaffer, PhD
Alyssa Picchini Schaffer is a scientific officer at the Simons Foundation, working on the Simons Collaboration on the Global Brain. Schaffer has studied the cell biology, fate specification, and environmental regulation of neural stem cells in the adult brain. She also concentrates on communicating science, and has a background working with policy and media across business, government, and academic sectors.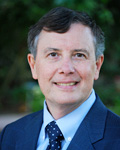 Thomas Kilduff, PhD
Thomas Kilduff is the director of the Center for Neuroscience within SRI Biosciences and is an expert in the neurobiology of sleep and wakefulness, sleep disorders, and the biological clock. His group also studies in vitro and in vivo pharmacology related to the design and development of new medications for the treatment of sleep disorders. Kilduff has authored or co-authored more than 200 published abstracts, scientific articles, and book chapters and served on the board of directors of the Sleep Research Society and served as secretary/treasurer for both the SRS and SRS Foundation.