Are Mentors Still Role Models?
How can training programs better prepare students for different career options? By bridging the disconnect between mentors as traditional role models for academic careers and the reality that students are taking other routes in science. Find out how to adjust your training programs in these videos with Alan Sved.
Speaker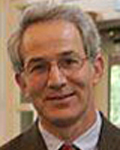 Alan Sved, PhD
Alan Sved is the chair of the department of neuroscience and co-director of the Center for Neuroscience at the University of Pittsburgh. Sved has more than 20 years of experience mentoring and teaching trainees at the undergraduate, graduate, and postdoctoral levels. His laboratory researches areas related to central neural control of autonomic function and the neurobiology of nicotine as it relates to nicotine self-administration in rats. Sved is also a member of SfN's Neuroscience Training Committee.