Four Reasons Every Graduate Student Can Benefit From an MBA Class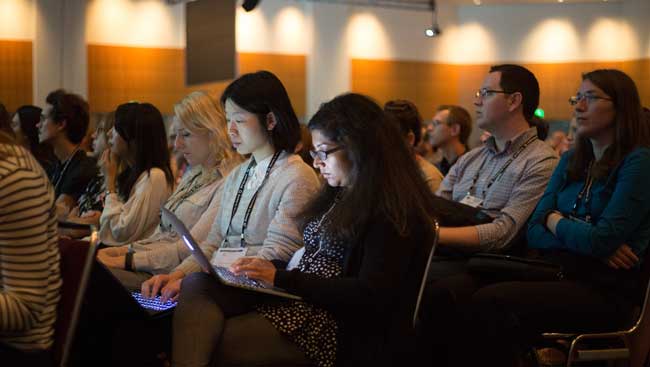 There is a famous quote that says, "Luck is what happens when preparation meets opportunity." I have always tried to follow through on this advice.
One such opportunity occurred last summer when I received an invitation to apply for the six-week Micro-MBA Program through the Rady School of Management at the University of California, San Diego (UCSD). The program is designed to give graduate students and postdocs a unique introduction to business concepts.
As a neurobiology PhD student in UCSD's Biomedical Sciences Graduate Program, I am learning skills to unlock the mysteries of the brain. However, at the time I applied for this course, I knew much less about the inner workings of the business world.
My participation in the Micro-MBA Program was an eye-opening experience that enabled me to step away from the bench and broaden my perspective on nonscientific factors that influence research.
Here's why I'd recommend every grad student studying science take an MBA class.
Applying business lingo can enhance scientific success.
Understanding common business phrases can help graduate students communicate better inside and outside of the lab. For example, it is important to define the project's scope so that the adviser and the student know exactly what is expected. However, there is often a temptation to add more experiments that don't address the project goals. In business, this is called scope creep. Giving grad students this type of vocabulary to express their concerns could help move projects forward.
Branding is another example. In business, branding is how a person shows that their idea or product is meaningful and different than what already exists. As scientists, we do this all the time. When we give seminar talks or go to conferences, we are trying to convince other scientists that our research is novel and deserves recognition.
Networking helps build connections.
We could all benefit from leaving our science bubble and meeting people from non-academic communities. The Micro-MBA course set up weekly coffee chats so that we could network with local business professionals. I had the opportunity to build connections with leading experts in biotech, consulting firms, founders of pharmaceutical companies, product managers, and strategic planners. These meetings allowed me to explore different post-PhD career paths and learn what skills got them to where they are today.
Business classes highlight important soft skills.
As scientists, we are highly skilled in complicated animal dissections, analyzing complex data sets, and running elaborate machinery, but when it comes to communicating about our research or other topics with others, we may not have as much expertise. MBA classes highlight the value of interpersonal communication. Simple practices, like saying hello each day to colleagues or asking someone about their weekend, helps build rapport and makes working on a team easier. The course also taught us how to navigate difficult conversations and deal with conflict, which is beneficial for everyone.
I also realized what skills I already possessed and how valuable they are in the workforce. For instance, my classes emphasized the importance of time management and working efficiently. These are skills I practice every day when I plan my experiments, but they don't necessarily come to mind when someone asks, "What makes you a good scientist?" Now I know that I can highlight these positive attributes.
MBA classes apply to all career paths, not just business or biotech.
Whether you want to work in business or biotech or stay in academia, you can apply MBA concepts to any career. For example, as an adviser, you are in charge of maintaining a budget, developing your students, and managing people. Having these skills can set you apart and help you be successful.
How have you prepared yourself to ensure you were lucky when an opportunity arose?
To learn more about interdisciplinary neuroscience training, watch SfN's webcast, Training at the Intersection of Neuroscience and Different Disciplines.