2017: A Look Back on Neuronline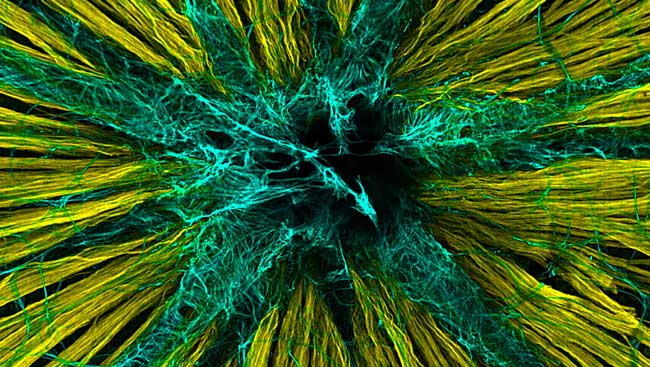 "There are always new discoveries. It never ends," says Angela Kim from Harvard Medical School on the most exciting aspect of studying neuroscience.
As you prepare for another year of scientific discovery, professional development, and training, revisit Neuronline's most popular resources from 2017.
You'll find fascinating scientific research, surprising facts about publishing a paper, a behind-the-scenes look at what goes into award-winning research, and more.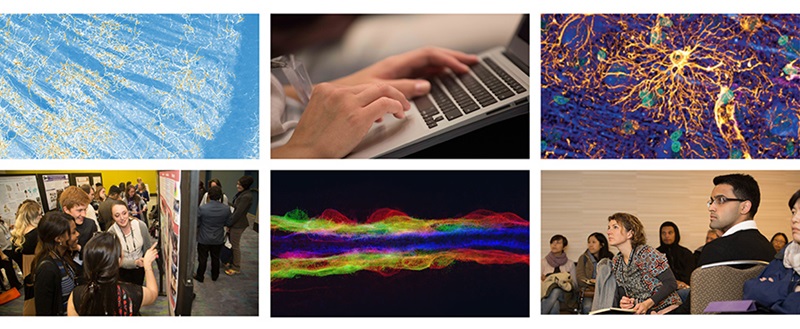 Research Summaries
Testosterone Influences Regulation of Emotional Behavior in the Brain of Psychopathic Offenders
These findings, published in eNeuro by a group from University College London and Donders Institute at Radboud University, provide starting points for the treatment of psychopathic offenders.
Manipulating Our Brain's Electrical Rhythms
One of the long-standing quests of neuroscience is to unravel the mechanisms underlying the brain's rhythmic activities. Read this summary by Magdalena Nowak of her JNeurosci paper.
Annual Meeting Workshops
From Pediatric Encephalopathy to Alzheimer's
The last decade has seen an explosion in our understanding of the cell biology of mitochondria and their contribution to neurological diseases. Watch this 2016 Neurobiology of Disease Workshop to learn more.
Art, Music, and the Brain: How the Arts Influence Us from Youth to Maturity
Recent studies illustrate the importance of creativity across our life spans. This panel, from the Public Advocacy Forum, explores how and why the arts influence us so deeply.
Interviews with Award-Winning Experts
A Postdoc Reflects Back on the Ups and Downs of Her Thesis Research
Sebnem Tuncdemir won the Nemko Prize in Cellular or Molecular Neuroscience in 2016 for her outstanding PhD thesis. Here, she discusses her research and offers advice for grad students.
Insights from a PI Leading Alzheimer's Research
Li-Huei Tsai, recipient of the Mika Salpeter Lifetime Achievement Award in 2016, talks about creativity in research, as well as acknowledging diversity and mentoring as hallmarks of a strong lab.
Personal Perspectives
4 Surprising Facts about Publishing a Paper
Published papers are the currency of success in neuroscience, yet the publishing process can be mysterious, especially to trainees. Read what first-time author Kavya Devarakonda learned.
Big Data: What You Should Know
From research processes to training, big data has the potential to leave its mark on every aspect of the field. What does that mean for you? Four neuroscientists weigh in.
Webinars and Podcasts
Developing a 21st Century Neuroscience Workforce
How can neuroscience training programs adapt to evolving tools, technologies, career opportunities, and challenges to best prepare trainees for the future? This webinar offers strategies to help faculty.
Podcast Series: The Perils of Publishing
Two neuroscientists from the University of Pittsburg share the story of how their JNeurosci paper went from conception to publication. Listen to their journey — and get advice about peer review and publishing, whether you're an author or reviewer.