2015 in Review: Top 10 Articles on Neuronline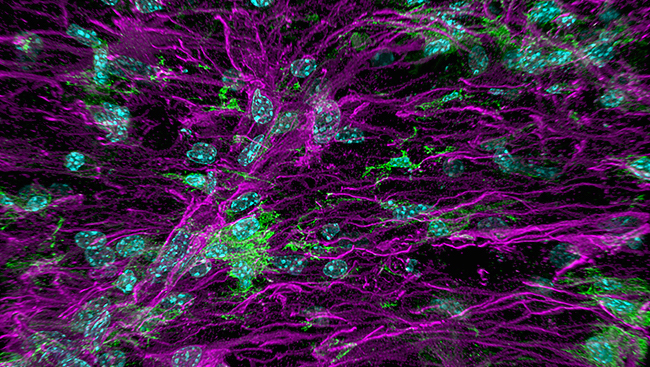 From career advice to scientific research, these articles, videos, and podcasts offer guidance and insights to help you excel. Prepare for the new year now by catching up on these learning opportunities.
1. In First Person: Tips to Survive and Excel as a Woman in Neuroscience
Find out how you can balance priorities, pursue your interests, and love your science career in this webinar with Sheena Josselyn and Susan Amara.
2. Four Reasons to Take Time Off Before Graduate School
What can you gain by waiting to go to graduate school? Consider these insights.
3. What Makes a Good Science Career? Here's My View
Susan Amara reflects back on her career path and suggests questions to guide the job choices you make.
4. Pitfalls to Avoid at the End of Your Postdoc
Make your transition as smooth as possible with these tips.
5. Before You Publish, Know This
From what makes an excellent empirical paper to who you should suggest to review, this article by Elizabeth Adkins-Regan has tips to start the process.
6. Don't Ignore These 4 Ways to Have a Successful Career
Outlook, environment and support, mentoring, and career paths all influence your success. Read these pointers to get what you want.
7. Breaking the Conceptual Walls Between the Brain and the Immune System
Listen to Michal Swartz discuss the brain's choroid plexus, a selective gate for "healing" leukocyte infiltration to the central nervous system, offering a novel target for modifying brain aging and neurodegenerative diseases.
8. 6 Tips for Writing Your Personal Statement
Tell your story in a way that makes you stand out and demonstrates you're a great fit with the graduate program you want to attend. Here's advice from one PhD student who recently went through the process.
9. My Story: Having a Family and Embracing the Joy of Being a Neuroscientist
"Can you have it all?" is a question Sheena Josselyn gets often. Read how she approaches work and family, and how you can be part of paving the way forward for women in neuroscience.
10. Lessons from My Postdoc Abroad
If you're thinking about doing an international postdoc, these tips from Timothy O'Leary can help you make sense of networking, interviewing, and sorting out key logistical details.